The biggest wedding of the year is now done and dusted. The Duke and Duchess of Sussex wed before millions of spectators and TV viewers, but the one thing we didn't get to witness was the speeches. It has been hinted that Prince William's best man's speech was particularly "naughty" and that Meghan herself took to the microphone to express her gratitude towards the royal family for making her so welcome. 
With wedding trends continually changing and an increasing number of best women, maids of honours and brides wishing to say some words on a special day, we've been considering what makes a memorable wedding speech.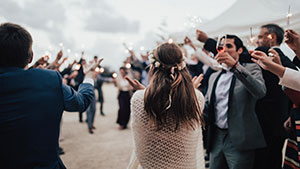 Draw on experiences
When establishing the content of a speech, a speaker should draw on their personal experiences with the bride and/or groom. Not only is an audience able to sense when somebody owns their words, the connection a speaker feels with material they have lived and breathed only serves to enhance the way it is expressed.
Know your audience
At the same time, do not go too far with the recollections of embarrassing exploits. Remember to keep it clean for any older and younger generations. Prince William may have included some cheeky references in his best man's speech but we are certain he would have made sure it didn't offend his grandmother!
Use your creative streak
Do you have an outstanding talent? Perhaps you can sing like an angel, recite poetry, make people laugh or even do impressions. Why not use your special skill to make your speech the most memorable amongst wedding guests? We've seen a number of wedding speeches go viral on social media for this reason. One particular maid of honour even performed a personalised version of the bride and groom's favourite rap!
Be funny and sincere
We all know that funny wedding speeches are the most enjoyable but it is important to remember to include some sort of sincere comment in there as well. If you successfully crack a number of jokes about the couple, make sure you end on an eloquent and genuine toast to thank them for the special day they have provided and wish them well for the future. 
Seek advice
If you are particularly nervous about making a speech or get struck with writer's block then seek the advice of someone who has experience. We all know someone who has made a wedding speech. Consult them for their top tips on how to manage the expectations of the crowd and what you should or should not say.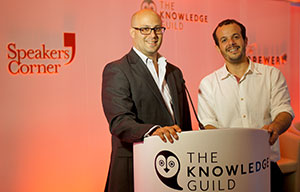 By Nick Gold, Managing Director of Speakers Corner