Heiress Paris Hilton announced her engagement to Chris Zylka and, flaunting a 20-carat diamond ring worth almost $2m, added to the theory that Christmas and New Year is the most popular time for a proposal. If your partner put a ring on it over the festive season – congratulations! With months of planning ahead to enjoy, the more serious considerations are easy to put to one side. Here in a handy guide, Bryan Scant – a family solicitor at Coffin Mew – outlines his six top tips for those planning on getting married this year: 
Six top tips on getting married
1. Keep pre-marital assets separate: 
That inheritance from Aunt Agatha in your ISA? Keep it there. If you mix it with joint assets or spend it on the honeymoon or paying the other half's debts, then it will be difficult to retrieve if the marriage ends. 
2. Buying a property together but one of you is putting the deposit down?  
Protect it with a declaration of trust. Not watertight, but without something that sets out that one of you made a great contribution than the other claiming it back on divorce is much harder. 
3. Decide if you are going to combine your finances:  
Some suggest that on divorce each should leave with what they have, irrespective of whether that is more favourable to one party. This is easier to argue if you can show that you have maintained separate finances throughout the marriage. If you have always paid into a joint account and never had individual accounts, dividing assets unequally is harder.  
4. Update wills:  
Marriage revokes an existing will and cohabitees/fiancées don't have an automatic right to inherit should something happen to one of you before the wedding. Ensure that your will clearly specifies you are making it in advance of getting married, otherwise it could still be revoked.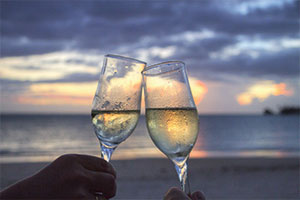 5. Talk about having children:  
Many marriages get into difficulties because one party wants children and the other doesn't, or they can't agree on how to bring up the children (e.g. should they go to private school?). Make these decisions now to avoid disputes later. 
6. Consider a pre-nup:
Do not see a pre-nup as a bad omen or a pre-curser to a failed marriage, they can save months of arguments and thousands of pounds worth of legal fees. Consider it an insurance policy should the marriage end in divorce. 
Finally, have fun! Enjoy the planning, the excitement, the dress shopping, the stag do, and hope, in the nicest possible way of course, that we never have to meet!