Just in time for a new year of beautiful weddings, garden parties and special occasions, the British Heart Foundation (BHF) is launching a gorgeous new stylish and affordable Fascinator collection for Spring/Summer 2018.
This stunning collection will be hard to match from any other high street brand. Fashionable, versatile and affordable; there is a vast choice for every style queen, ensuring you are the best-dressed wedding guest or the most glamorous Mother of the Bride.
The fascinator collection includes 15 statement styles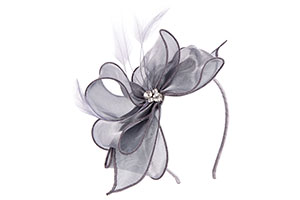 The range offers 15 statement styles in luxury fabrics such as satin, delicate lace and beautiful detailed netting adorned with flowers, statement bows, soft feathers and diamante detailing. Offered in a spectrum of colours from creams, greys, lilacs and bright pinks to add colour pop to outfits and darker shades such as navy and black to offer a more timeless look, you'll be spoilt for choice. Those with a fashion flare can opt for our Hollywood style disc fascinators which sit slightly slanted on the head, giving 1960's Audrey Hepburn vibes. Those preferring a more classic look will be thrilled with our simple floral styles in muted hues.
Not compromising on quality or style and ensuring you look completely chic, the BHF's new Fascinator Collection is the ultimate finishing touch for any special occasion. With prices starting from an incredible £7.99, this is the perfect range for shoppers looking for style on a budget.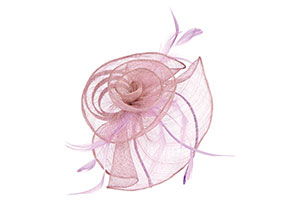 Each year, BHF shops raise around £30 million to help the BHF fight coronary heart disease, with profits go towards helping fund the BHF's life-saving heart research and helping us to continue to fight for every heartbeat.
For over 50 years the BHF have pioneered research that's transformed the lives of people living with heart and circulatory conditions. The BHF work has been central to the discoveries of vital treatments that are changing the fight against heart disease, but so many people still need our help. From babies born with life-threatening heart problems to the many mums, dads and grandparents who survive a heart attack and endure the daily battles of heart failure. Join the BHF's fight for every heartbeat in the UK. Every pound raised, minute of your time and donation to BHF shops will help make a difference to people's lives.
The BHF's new Fascinator Collection will be available to buy across our 730 BHF shops nationwide and the BHF website  from March 2018.