Vows and Venues have had the pleasure to speak with Dr Rita Rakus, from the multi award-winning cosmetic clinic in Knightsbridge London. Getting the answers to some of your burning questions around beauty and weddings.
How far before the big day should I look at my beauty regime?
It is up to the individual when they want to begin planning and preparing their beauty regime ahead of a wedding, but I would recommend leaving it no later than 3 months before. It is vital to make sure you are keeping the skin hydrated every day by drinking plenty of water and using an anti-oxidant packed serum followed by moisturiser, morning and evening. You also need to make sure you're maintaining a healthy lifestyle, so keep to a nutritious diet, exercise regularly and avoid alcohol. It's also a good idea to set aside time for regular facials, to make sure skin is glowing and looking its best.
What are your tips for achieving a sexy plump pout?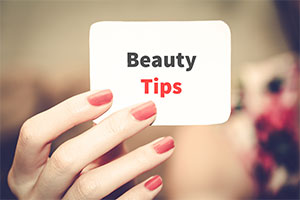 If you want to enhance your pout, I'd recommend trying some filler or having the Perk treatment. If you're opting for filler, a natural, subtle effect is always best to start with, as this can be built upon if you so desire, so it is important to choose a reliable and safe doctor who will take the time to discuss the desired effect in a consultation with you beforehand. At the Dr Rita Rakus clinic we use a wide variety of fillers such as Princess, restylane and juvederm to give our clients a soft and gentle treatment that causes minimal swelling with little downtime to give you a slight enhancement or fuller pout – the choice is yours. If you're not quite ready to try filler, we also offer Perk, a hybrid facial which only takes ten minutes. This new treatment lightly plumps the lips using technology that loosens dirt, oil and dead skin cells through gentle exfoliation, flushing and suctioning away impurities.
What would you recommend for beautiful glowing skin?
If you're looking for a last-minute treatment to give you that bridal-glow, I'd recommend trying the HydraFacial with Fire & Ice, which combines glycolic acid with retinol to resurface the skin and encourage cell renewal, acting like a mild peel. This means you can achieve glowing, healthy skin for the big day without the risk of having anything to invasive.
If a bride has any skin concerns such as rosacea, what would you advise?
In terms of products, I would advise trying topical creams to deal with associated spots, such as metronidazole cream, azelaic acid cream and ivermectin cream. You'll usually need to apply these topical treatments once or twice a day, taking care not to get them in your eyes or mouth and it should be noted it can take several weeks before you notice an improvement. You can also buy cosmetic products to help correct the redness caused by rosacea, such as green tinted creams and primers. Flushing, redness and visible blood vessels can also sometimes be improved with vascular laser or intense pulsed light (IPL) treatment. Laser and IPL machines produce narrow beams of light that are aimed at the visible blood vessels in the skin. The heat from the lasers damages the dilated veins and causes them to shrink so they're no longer visible, with minimal scarring or damage to the surrounding area. However, it should be noted that around two to four treatments may be needed, so the overall cost may be significant. Laser treatment can cause some pain, but most people don't need an anesthetic. Side effects of laser treatment are usually mild but can include bruising, crusting of the skin, swelling and redness, and in very rare cases, blisters and infection. These side effects usually only last a few days and are rarely permanent. If you're concerned about rosacea, you should see a dermatologist who will be advise the right treatment for you.
A mother-of-the-bride also wants to look her beautiful best. What would you suggest to her?
As well as maintaining a thorough skincare regime and healthy lifestyle, the mother-of-the-bride may want to consider a treatment such as Ultracel, a non-surgical skin tightening and lifting treatment which addresses wrinkles and fine lines, as well as delivering results on stretch marks, dark circles and acne scaring. If the body is a concern and you're wanting to get rid of stubborn areas of fat which may affect your confidence on the day, CoolScultping is a non-surgical, natural way to get rid of unwanted lumps and bumps. What's more, it's completely noninvasive, so there's no downtime to factor in.
What are your day-to-day tips for achieving gorgeous complexion?
SPF application should be a vital part of your routine, even when it's cold and cloudy. Use a high-factor, broad spectrum SPF daily to protect your face and hands from damage. Many people think of SPFs as thick white creams that sit on the surface of the skin and give you a pasty white cast but there are now a number of products from budget to luxury that absorb beautifully into the skin, providing both moisture and protection, some even incorporate a tint to rival many tinted moisturisers. The Dr Rakus Daily Protect SPF 50 moisturiser is a great alternative to traditional sunscreen application, specifically formulated to keep skin hydrated and protected. Also, cleanse twice a day, every day. 
Are there any great quick fixes?
A great quick fix to firm and tone the face, chest and décolletage areas is the Black Diamond Stem Cell Hydrafacial - This facial uses the advanced stem cell boosters which have been exclusively designed by Dr. LEVY Switzerland® (creator of the Nefertiti Botox Lift) to restore and improve the health of your skin whilst delivering a powerful stem cell booster into dermal layers to boost collagen production. During the Black Diamond HydraFacial, a unique application of Dr. Levy Intense Stem Cell Booster serum is applied to the skin and left to increase the effect of its ultra-potent anti-ageing molecules whilst durably nourishing the skin. Finally, a layer of Dr. LEVY Switzerland® Intense Stem Cell Booster Cream, ultra-concentrated in stem-cell-boosting agents and protective antioxidants is applied to complete the treatment.
The Dr Rita Rakus clinic can be found in Knightsbridge opposite Harrods
For more information about Dr Rita Rakus and the clinic at what is offered please visit here.