From puppet facelifts to non invasive jawline snatching – one London cosmetic doctor has revealed three 2020 beauty trends that are helping brides look and feel sensational for their upcoming nuptials.
 
According to Dr Awais Qureshi, owner of Elixir Cosmetics based in North London, 2020 is set to be the year Brit brides ditch surgery in favour of quicker treatments designed to lift, plump and smooth skin ahead of the big day.
 
According to the skin rejuvenation expert the focus of brides to be has moved to pleasant 'lunchtime' treatments with little to no downtime, to complement the increasingly busy lives of the women getting hitched.
 
The demand for immediate results with long term benefits means the cosmetic doctor is certain cosmetic surgery will see further decline, while non invasive treatments including energy-assisted solutions will hit an all time high.
 
The cosmetic doctor says: "The general feeling within the industry is that 2020 will see a further rise in non surgical 'tweakments' when it comes to skin rejuvenation and anti-ageing, especially with modern brides.
 
"I think many savvier patients see cosmetic surgery as an unnecessary and outdated option, and most adopt a less is more approach when preparing for a weddingthese days."
 
Dr Awais Qureshi says 'puppet facelifts' – otherwise known as thread lifts – are leading the way in 2020, and are especially popular with brides seeking a lifted, rejuvenated appearance but without the surgery and downtime.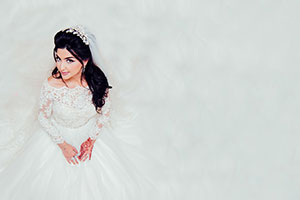 "Patients looking for an alternative to the mini facelift are now more commonly considering skin rejuvenation in the form of thread lift treatments combined with bespoke injectables to avoid surgery. This will continue in 2020," says Dr Qureshi.
 
"Unlike invasive surgery to lift the skin and muscles of the face, the non surgical technique uses collagen-boosting strings to provide the anti-ageing solution they've been looking for. Add in the volumising effects of advanced dermal fillers and you've got the visual effect of a facelift without having to undergo a risky procedure."
 
The rejuvenating effects of thread lifts kick in after 1-2 months showing a better skin texture, firmer and smoother skin. This type of treatment starts at around £1,500.
 
Moving on from makeup contouring, the rise in brides asking for a 'snatched jawline' to rival their celebrity idols is set to continue. Dr Awais Qureshi says:
 
"We've seen a shift in enquiries recently, with women requesting more information about non surgical jaw refinement treatments and less about things like cheek fillers, which were massively popular last year."
 
"We call this a snatched jawline – where the jaw looks quite angular and noticeably contoured. It's possible to achieve with fillers. The result is a slimmer jawline and a softer "heart-shaped" face overall," concludes Dr Qureshi.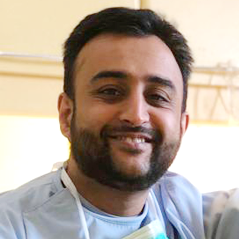 Treatment takes around 45 minutes and the results can last anywhere between 12-18 months before 'top up' treatment is required. Prices start from around £300.
 
Finally, the skin expert says the more unusual treatment to watch out for is platelet rich plasma therapy. While health experts have known about the benefits of PRPT for years, the treatment has been reinvented and improved for the cosmetic market.
 
Coined 'plasma plumping', Dr Qureshi says the value in combining PRPT methods with other skin rejuvenation treatments means this is set to be a breakthrough treatment for 2020 brideslooking for a natural looking boost to skin radiance.
 
"Women are increasingly happy to try more 'out-there' cosmetic treatments, providing they're still non surgical, ahead of a big event. Plasma plumping combines PRPT (where blood is taken, infused with skin boosting ingredients and re-injected) with hydrating injections or collagen boosting facials. 
 
"Trust me, this will be big news in coming months because as well as improving skin's health it actively kick starts collagen production. It's not cheap at over £1,500 but the results are remarkable," Dr Qureshi says.