Daiva, founder of Daiva's Beauty, talks to us about how to get the perfect wedding day skin. So you will glow on your wedding day.
Everyone wants beautiful, youthful firm skin - and especially on the wedding day. When your skin is not properly maintained for a long time, your make-up not will help perfectly as we wish! That is why, if you want to look flawless on wedding day, you should take care of your skin as soon as possible. These steps are ideal to add into your routine and habits for every single day. 
Most important to start from inside. Happiness, good diet and sleep. Its one of your happiest day in life, so don't worry about it and try to enjoy every moment before, after and on the day! As this so long waited day will fly like one minute. So enjoy every single moment. 
Top beauty tips for a wedding day glow
DIET. Healthy Eating. You don't need to loose a lot of weight, as your fiancé already loves you who you are. More fruit and vegetables, less meat, more oily fish, and cook everything steamed if you can. Swap rice, pasta or potatoes with meat and salad.  Regular exercise will help a lot as well, try yoga, pilates or something what you are enjoying. Maybe together with your fiance? 
SUPPLEMENTS. When you want to look your best, what you take internally can be as important as what you apply topically. When your body is creating healthy cells on the inside, you have the foundations to help it look radiant on the outside.
Vitamin A, collagen and omegas most important for good and healthy skin not just for face but and for all your body. 
Vitamin A is one of the most important nutrients for skin. Maintains normal skin and vision. Also contributes to the normal function of the immune system and plays a role in the process of cell specialisation. 
Collagen helps to keep the skin smooth, plump and youthful.
Women lacking in Omega 3 can suffer from dehydration, spotty areas, breakouts and general poor skin health. It helps to hydrate and for better looking skin.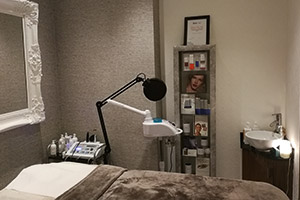 FACE. Its super important to start looking after your skin from a young age. A good skincare routine prescribed by your skincare expert and regular facials will help a lot. If you can't afford regular facials just have consultation with a professional and maybe you could invest some money to maintain your routine at home with skincare suitable for your skin. And just before your wedding day you could get 1-3 deeply hydrating and collagen facials.
EXFOLIATING. Please avoid it. As its makes your skin good for first couple days, but after it's becomes more dry. Dead cells on our skin are there for the reason. They protect our topical skin layer - epidermis. By removing them epidermis stays naked and asking for more hydration. If it's done unprofessional (at home) or very hash ones we end up with dehydration - lines. 
BODY. Very important to use good body moisturiser, ideally natural, based on vitamins A, C & E. Don't forget to take extra care of your hands, use hand moisturiser with SPF daily. Hydrating mask overnight at least once per week would help a lot for your beautiful hands and feets, don't forget and your partner. Regular body massage not only will relax you, but it will improve blood circulation, tighter skin, detoxify your body as well. You can ask help your partner to massage you with roller (wooden or metal one is perfect) at home once per week and you could do same on him/her. 
SPOTS. If you have acne, then professional help would be ideally. As well to learn how to control it. If you have just occasionally spots, then would be great to have tea tree oil or lactic acid to apply just on spot to help it dry. 
Most important do not pick them up. As it's more harder to cover them when they are picked and as well you can end up with scarring.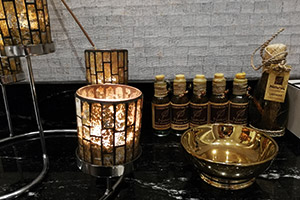 SPF. Its must for every single day. Sun protection is essential to skin cancer prevention. SPF protect your skin from ageing and sun damage like pigmentation, dryness, skin burn, moles and sagging skin. Make sure that you are wearing sun protection and on your wedding day. A lot of brides trying to avoid SPF on the day as they thinking that it will look white on pictures. It's not true if products are correctly chosen by professional and you had trial make up before. I would choose makeup as well with SPF for the day. 
MAKEUP. I would highly recommend to try everything before your wedding day. To choose someone whom you could trust and do not worry at all about your makeup on the day. 
Choose natural colours and make sure that it will stay perfectly all day. For weddings I do love Jane Iredale make up. It's natural and organic ingredients and most importantly it's stays perfect all day long. 
SPRAY TAN. With white dresses it is great to have naturally sun kissed skin. It's covers uneven skin tone, and gives natural and beautiful skin glow. Most important to get it professionally done one or two days before your day. 
For more information about keeping you skin perfect for you wedding day visit here.