Like many wedding goers, here at Vows & Venues we love a glass of wine (or two) at a special occasion! But as we all know there are some times, for one reason or another, when you just can't drink. What are you supposed to do in that situation? 
Well, we might just have the answer! 
Recently we were lucky enough to be sent two bottles of Botonique – Alcohol-Free Wine to try. The wines were created by Hilary, a wine merchant, who decided she wanted to drastically cut down on her alcohol consumption for health reasons. Hilary quickly realised that the current alcohol free options on the market were all fruit juices and nothing much else, she set about creating a new sort of alcoholic beverage – one that would appeal to those who wanted the taste of alcohol without actually drinking any.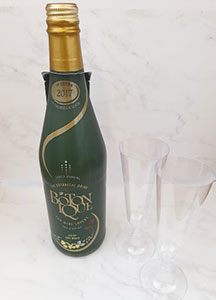 We received both the 'Crisp Dry White' and the 'Blush' bottles of alcohol-free wine. We all commented on how beautifully designed each bottle was, and how they would make perfect centre-pieces at a wedding. It is clear to see that a lot of thought has gone into the packaging of the alcohol-free wines.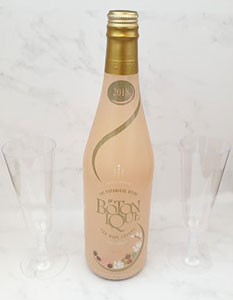 When we opened the bottles we discovered that the wines have a strong floral scent, this was something that we were not expecting! Once poured into champagne glasses, we saw that both wines were a beautiful, pale colour and that they were extremely fizzy – very similar to actual champagne. This is where the similarities end. 
As we have all tried other alcohol-free drinks before, we expected the taste to be more fruity than it was. In fact we found that both bottles seemed to have strong undertones of aniseed and various herbs. The taste is quite sharp, which can be quite overwhelming for some people, so we would recommend adding some frozen fruit to your glass or using the alcohol-free wine as a base for an alcohol-free cocktail. 
Botonique is a great alcohol-free alternative, and would be perfect for those who don't enjoying drinking or for women that are pregnant. It's also packed full of nutrients and anti-oxidants, making it a much healthier option than traditional alcohol-free fruit drinks. 
Botonique Alcohol-Free wine can be bought from Waitrose for £7.99. You can find out more about the drink at their website: https://botonique.com