Planning for your wedding can be a whirlwind of decisions, organising, and catastrophe-avoidance that can leave you feeling drained and tired by the time your big day finally rolls around. In fact, it can be easy to forget that the day is actually about you and the love of your life, and not just about pleasing the guests you've invited.
Make sure you look and feel a million dollars on one of the most important days of your life by giving yourself and your own appearance the attention you deserve. Wedding specialists Venus Bridal are here to help with the five essential treatments to transform any bride-to-be from frazzled to fantastic!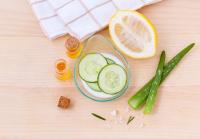 1. Luminous face: Microdermabrasion
Only for those who are prepared enough to plan a few months in advance, microdermabrasion is a great way to take years off your appearance and leave you with a youthful, fresh-faced glow that will make you look and feel fabulous as you walk down the aisle. 
It's a form of super-exfoliation which sloughs off the top layer of skin, leaving the unlined, fresh layer underneath. You'll need between four and eight treatments over the course of six to twelve weeks, and the process doesn't leave your face raw and smarting – in fact, you can carry on as usual after you leave the clinic.
2. Luscious locks: Keratin smoothing treatment
If you've hankered after the look that so many of the immaculate models in bridal magazines are sporting, you'll need flowing, sleek, smooth hair for your wedding day. 
The keratin smoothing treatment tames unruly locks by infusing the hair with a protein solution, then locking in the nourishment by ironing it flat with a super-hot set of straighteners, set to 230 degrees Celsius. 
This isn't a cheap treatment, coming in at around £200, but it does last from three to five months and will have you looking picture-perfect in the days leading up to your wedding as well as during your honeymoon.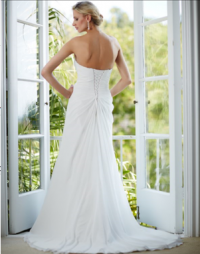 3. Pearly whites: professional tooth whitening
Tooth whitening is a great way to transform your smile, and your whole face, so that you'll be confident and beaming beautifully on your big day. 
Coming in varying levels of intensity and expense, tooth whitening usually involves going to your dentist to have trays fitted to your mouth; you then fill these trays with a special bleaching formula and wear them for a prescribed time over a duration of days or weeks. Ranging from around £100 for the simplest treatments up towards £1000 for the most drastic results, there's an option for everyone.
4. Silky smooth skin: full body polish
A perfect treatment to combine with a spa morning and some down time a few days before the wedding itself, the full body polish simultaneously nourishes and exfoliates the skin all over your body, leaving it silky and soft and perfect to slip into your long-awaited wedding dress. 
Creating an intensely relaxing experience, the salt, sugar, and essential oils mixture is massaged into your skin as you lie face down, then cleaned off with warm cloths. Good value at anywhere between £40 and £100, this one is perfect for a bit of last-minute pampering to make you feel extra special.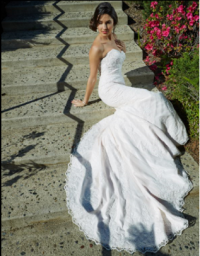 5. Enchanting eyes: eyebrow and eyelash manicure
The eyes are the windows to your soul, and this is never truer than on your wedding day as you stare into your husband-to-be's and make your vows. Make sure your eyes 'pop' and look fantastic by having your eyebrows shaped to perfectly frame your eyes; leave around a week between your big day and the plucking, waxing or threading, or you may still have redness or irritation from the treatment.
You can also get eyelash extensions and have your eyelashes tinted, minimising the amount of makeup you need to wear and avoiding panda eyes when the inevitable 'happy tears' start to flow. Costing from around £80 to £120, they'll last a few weeks and give you that freshly-made-up look, even when you tumble straight out of bed on the first day of your honeymoon!
This blog was written by Venus Bridal, specialists in captivating wedding gowns inspired by the beauty of Venus. Offering brides-to-be across the UK a wide selection of collections to suit any taste or style of wedding, Venus Bridal understand that every bride wants to feel stunning and special on their wedding day: their mission is to make this dream a reality.