Celebrate your love story by composing your own Compose by Clogau engagement ring that is as unique as you are. Discover your bridal style as you effortlessly fall in love with their beautiful rings, all of which contain arguably one of the most sought-after golds in the world— rare Welsh gold, as favoured by some royal brides since 1923. A completely new collection of stunning designs, you won't be able to resist the latest styles of completely customizable styles!
Let us guide you through the simple but important steps to designing yours! 
Step 1 
Decide on your ring style 
Browse the Compose by Clogau® bridal ring collection in Clogau boutiques or at your local Compose by Clogau® Retail Partner store. Alternatively, browse our range of ring styles online at www.composebyclogau.com
Step 2 
Choose your metal type 
Once you have chosen your ring style, you can then decide on your metal type: platinum, rose, yellow or white gold, with the option of Fairtrade Gold. Try on a variety of metals to see which best suits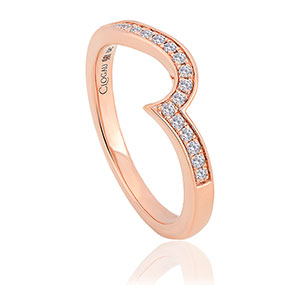 your personal taste, style, and skin tone. 
Step 3 
Set your heart on a diamond 
The diamonds available for our Compose by Clogau® engagement rings offer you the opportunity to select from Brilliant (round) or Princess (square) cut diamonds in a range of carat weights, colours and clarities. Choose the perfect diamond for your style and budget. 
Step 4 
Let us craft it to perfection 
Once you have chosen your ring style and metal type our dedicated craftspeople will then set your carefully selected diamond to create your dream engagement ring. An heirloom piece to treasure forever, with every ring containing rare Welsh gold. 
To make this extra special, they have teamed up with a travel company to offer a consumer competition, with the prize being a fully paid for honeymoon. Anyone purchasing a Compose by Clogau engagement ring or wedding band until the end of October will be entered into the competition.