Choosing a venue is one of the hardest parts of planning a wedding because it is at the very heart of your day.  It's easy to get swept away by the architecture, the views, or the food that some venues may offer, but considering the demographics of your guests will go a long way to making your day a wonderful wedding as well as the perfect party.  
Try not to let superficial or temporary factors influence your venue choice and consider the comfort of your guests, as well as yourselves, as much as possible.  (As much you and your other half are at the centre of the whole day, there are practicalities to consider.)  It sounds obvious, but guest enjoyment and comfort will always leave a lasting impression.  
Break down your guest list and divide it into the following categories to help you get started and see where your majorities fall:
Demographic vs Consideration 
Millennial Age Group
Consider the finishing time and whether the venue offers a late license, and any associated fee.  There's nothing worse than a party that is in full swing being cut short.  Consider sugary favours or a sweetie table for an extra injection of energy on the dancefloor later!  
Older Age Group  
Consider if there will be enough seating for everyone at each stage of the day, and if there are any stairs to negotiate throughout the venue.  If there are separate rooms for each part of your wedding, consider how far away they are from each other and whether guests will have to walk outside for any connecting parts.  A venue with adequate heating and air con is also a must for anyone slightly vulnerable.    
Kids and Babies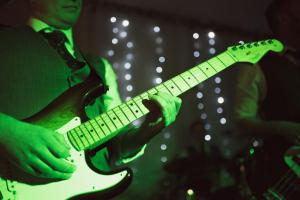 Think about the toilet and baby changing facilities, and if the venue is child friendly in general.  This can be anything from high chairs to a separate area where they can play.  An 'adequate' menu vs a 'fun' menu for kids can go a long way to stopping a tantrum.  Also consider if the venue will be hosting any other weddings, parties or guests on the same day, and if it will be a safe environment for wandering children combined with drunken parents.  
Female Heavy  
Ensure there are enough accessible toilets, and how far away they are from the dancefloor (as this can detract from your party).  Perhaps also consider putting in your own little ladies' basket with some health and beauty essentials.  Things like deodorant, hair spray, wet wipes, safety pins, paracetamol, and tampons can be a godsend at weddings and could save a poor soul's night.  
City Dwellers
Always consider travel distances; to and from your venue, pre and post-wedding.  Consider the last transport connections and try to tie this in with your finishing time (provided it's not too early!).  It would also help to have some handy information on local transport and last bus/train times propped up at the bar.  
Out of Towners  
Consider proximity to the nearest main line train station or airport.  If you are having a remote wedding, also consider if there is free onsite parking.  If you are considering offering a complimentary bus for guests, gauge guest numbers, distance and cost to and from your venue in advance.    
That gives you a starting point, but your wedding is a bespoke event so take each part a step at a time when considering your venue.  
If you need any help, I also offer venue and supplier sourcing as some of my wedding tasking options.  I offer pick and mix wedding planning, including inspiration sessions, hire a bridesmaid, on the day help, and stationery design. Please don't hesitate to get in touch, I'd love to hear from you!  
Congrats on your engagement and happy venue shopping!  
By Laura Devine of Devine Bride
About the author, Laura Devine of Devine Bride:  
"I am a bespoke wedding tasker and run the award winning wedding blog Devine Bride.  I offer pick and mix wedding planning, from stationery to hire a bridesmaid to planning and coordination.  
Previously, I worked at a family run perfume house, and before that I earned my organisational stripes in merchandising and operations roles for a TV shopping channel, a high end Japanese fashion chain and a luxury global skincare brand.  When you put my experience together with my degrees (Product Design from the Glasgow School of Art and Fashion Marketing from the London College of Fashion) it's a wonder I didn't start planning weddings sooner.  
It's fair to say that there's not much I can't coordinate.  But although I have vast experience in operational business strategy, project management and budgeting, I have no formal training in wedding planning.  That's why I approach my business from a client's point of view – as a partner rather than a supplier.  I've been through it (myself, and as a bridesmaid three times), so I know the ups and downs and the stresses – as well as a lot of tricks.  
In the words of Anne Hathaway, "Weddings are important because they celebrate life and possibility." 
Ultimately, it's all about making people happy – and I love that."