With a wedding to plan, Valentine's Day may be the last thing on your mind.  Like me, you may think Valentine's Day is a bit underwhelming and over commercialised, but use it to your advantage and book a fun 'date night' (or 'date day') around your wedding planning schedule.  Take it from me, no matter how many months or weeks you are planning your wedding, it goes by in a flash.  So savour the little things before you get married, enjoy the planning process together, and use any excuse that you can to celebrate with your other half.
Here's some (wedding-budget friendly) ways you can make it a fun Valentine's day, and incorporate some of your planning into it, too!  
Do An Engagement Shoot 
Most wedding photographers will offer an engagement shoot as an optional package with your wedding photos.  It usually isn't too much extra (in the grand scheme of things) as the time and setting can be more flexible – i.e. on anevening or a Sunday, and the location is likely to be easier for your photographer to travel to.  I never did this, but I wish I had.  As corny as it sounds, it's a great way to practice posing with your partner and find out what works.  It's also great to get to know your photographer so you all feel more relaxed on your wedding day.  Essentially, it's a prep for your wedding, but you can have fun in these photos and do silly things you might not have the courage to do in your wedding photos!  Plus you'll get some great pics at the end.  
Food Tasting / Wine Tasting / Cake Tasting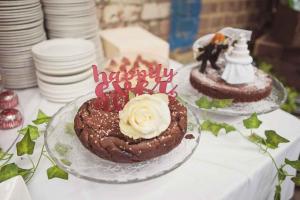 All of my tasting evenings are included in my top memories from own wedding planning journey!  You basically get spoiled rotten with food and drink and get the opportunity to be all dreamy about your wedding while doing so – the perfect date night!  Any decent vendor will hold a food/drink tasting free of charge as a try before you buy, subject to booking.  Get on it!  
Choose Your First Dance Song 
Make a date night in with Spotify.  A nice meal, a bottle of wine and some dedicated alone time together will do wonders for your creative (and romantic) flow.  If you need some inspiration, chat about when you first met, where you both lived at the time, each birthday and Christmas you have shared together, where and when you got engaged, or go through some old photos to romanticise down memory lane.  Then make a bit of a night of dancing around your living room picking, or perfecting, your first dance song.  The TV must be strictly off, of course.
Valentines with the Other Loves of Your Life
For some, all of this so far may sound a bit much or you may have already done all of the above!  So, use Valentine's as an excuse to get your bridesmaids and groomsmen together, because how often do you get them all in the same room?  It would be great bonding for them all too, right?  You could also double this up as your 'thank you' gift to them,and take them out somewhere nice (or to karaoke, which I've always found great for team bonding!).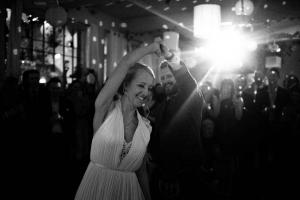 Relive Your Engagement 
Last but not least… It's easy to forget the magic of how it all happened when you're stressed out and knee deep in deposits for your big day.  Take a time out and relive how you got engaged… If you got engaged at home, reset the scene and what you were both doing that day.  If you got engaged in your favourite restaurant but don't want to fork out the same cost again on Valentine's, recreate the same meals you had, but at home.  If you got engaged in Paris, book a local French restaurant instead.  This will be an inadvertent boost to your wedding planning process via an instant injection of romance.  
Dedicating the time to do these things is the hardest part, but if you use Valentine's Day as a catalyst you'll have big ticks going down your planning list in no time.  
If you need any wedding tasking or planning help, or even just any advice, please don't hesitate to get in touch!  Wedding planners can be expensive and intimidating, I'm a wedding tasker.  My consultations are free and I will be as involved as you want me to be through your planning process.  I can plan your full wedding, or I can simply take on the odd jobs you don't want to do or don't have time to do.  I offer pick and mix wedding planning, inspiration sessions, hire a bridesmaid, on the day help, and stationery design.  
Congrats on your engagement and happy Valentine's Day when it comes!  
By Laura Devine of Devine Bride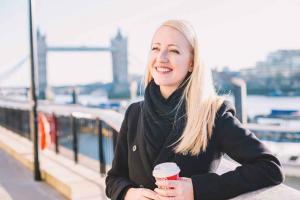 About the author, Laura Devine of Devine Bride:  
"I am a bespoke wedding tasker and run the award winning wedding blog Devine Bride.  I offer pick and mix wedding planning, from stationery to hire a bridesmaid to planning and coordination.  
Previously, I worked at a family run perfume house, and before that I earned my organisational stripes in merchandising and operations roles for a TV shopping channel, a high end Japanese fashion chain and a luxury global skincare brand.  When you put my experience together with my degrees (Product Design from the Glasgow School of Art and Fashion Marketing from the London College of Fashion) it's a wonder I didn't start planning weddings sooner.  
It's fair to say that there's not much I can't coordinate.  But although I have vast experience in operational business strategy, project management and budgeting, I have no formal training in wedding planning.  That's why I approach my business from a client's point of view – as a partner rather than a supplier.  I've been through it (myself, and as a bridesmaid three times), so I know the ups and downs and the stresses – as well as a lot of tricks.  
In the words of Anne Hathaway, "Weddings are important because they celebrate life and possibility." 
Ultimately, it's all about making people happy – and I love that."