Courtesy of DQT, the home of wedding accessories for grooms, best-mans, ushers & pageboys, incorporates ties,  top hats,  waistcoats, cravats and braces, handkerchiefs & cufflinks.  The DQT range is constantly being updated to offer a huge variety of colours and styles to suit any budget and taste. With high quality and affordable products you can choose a unique range of accessories for all bridal themes, right on budget.  Matching ranges for younger boys, so your page boys can be as handsome as the groom!
Your wedding accessories can make all the difference to an outfit. The key accessory is the tie which as the ability to characterise your overall look. Don't be afraid to express your own personal style on your wedding attire, should you wish to push the boundaries of classical wedding styles.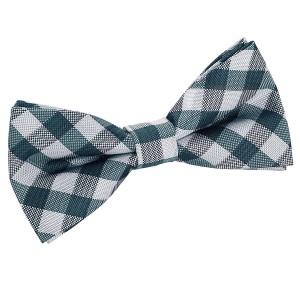 If vintage is your style that you wish to project then you could choose a gingham patterned tow-tie for example. If elegance is your preferred choice, then keep it classical. The most used colour schemes include light pinks & blues, as well as darker shades of purple & green.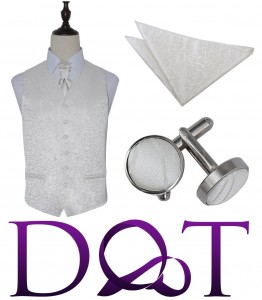 Another factor to think about is the photos! For example matt finished ties will not reflect in the photos. However shinny silk ties, have an attractive appearance in darker colours, and hold up well during the day without showing any creases.
In the end, the most important factor when selecting your wedding accessories is to feel comfortable in your outfit, to enjoy your wedding day to the max. To win £150 worth of wedding accessories from DQT
Follow below link:
a Rafflecopter giveaway * This giveaway will close at 11.59, 29 November 2015 * This giveaway is open to entrants aged 18 or above who reside in the UK. * There is no cash alternative to the giveaway * There is one compulsory entry which requests that to enter the competition you answer a question based on the Vows and Venues website and additional entries are available. * There is one (1) prize (total value £150.00) in total * The prizes have been provided by DQT UK * The prize winner will be asked to provide their email address so that contact can be made to arrange prize delivery * Entries will only be accepted as instructed and any entrant that does not complete the qualifying requirements will be disqualified * The winner will be chosen using the random entry selector built into the widget and contacted direct on the email address provided within five (5) days of the draw.