When it comes to hair and beauty at weddings, everyone usually thinks of the bride to be, sadly the groom seems to be forgotten even though it's his big day as well. In this day and age men pay as much attention to their grooming as women. With beards being styled and trimmed, men going for beauty treatments and spending plenty of time preparing themselves before they attend a special event. 
A wedding is going to be one of the most important days in any man's life and this is why Vows and Venues have Teamed up with The Bluebeards Revenge to bring you this fantastic competition to win the ultimate shaving and grooming kit. Perfect for any groom to prepare for their big day.
The grooming kit for the groom contains:
Cut-Throat Razor Kit / RRP £34.99 / stockist: http://www.shaving-shack.com/the-bluebeards-revenge-cut-throat-razor-kit-gift-boxed.html
The Bluebeards Revenge Cut-Throat Razor Kit brings back the thrills and spills of classic shaving, but with a thoroughly modern twist. It includes the brand's iconic replaceable blade straight razor, a rich and luxurious shaving cream, a post-shave balm that cancels out razor burn and a shaving brush.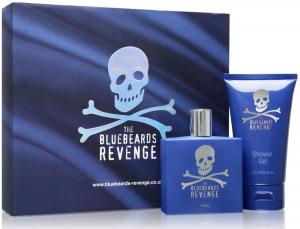 Eau De Toilette and Shower Gel Gift Set / RRP £24.99 / stockist: http://www.shaving-shack.com/the-bluebeards-revenge-eau-de-toilette-gift-set.html
The Bluebeards Revenge Eau De Toilette and Shower Gel Gift Set is a fragrant kit designed to keep men smelling their best at all times. It contains a fresh and masculine shower gel to ensure that every shower is enjoyable, as well as a modern eau de toilette that opens with ozone notes accented by Sicilian bergamot and Ligurian basil, with a rich blend of jasmine, black tea and watermint making up the heart.
You can read The Bluebeards Revenge top grooming tips here, on how the groom should prepare for their special day.
To be in with a chance of winning this fantastic prize all you have to do is answer this question Click here  Rafflecopter giveaway
Now closed thank you for entering