The Urban Wedding Company invite you to the one and only Urban Wedding Fayre. Here at the urban wedding company we like to do things differently. If you are planning a non-traditional wedding or looking for some unique, quirky, ideas then the urban wedding fayre is for you. We are flying the flag for creative, local independent trusted suppliers that do not conform to the standard wedding industry traditions. 
The venue for this fayre is at the amazing Manchester Art Gallery, a beautiful urban setting perfect for couples looking for something a bit different for their day. There will be guided tours throughout the day and set ups to show how to make the most of the venue.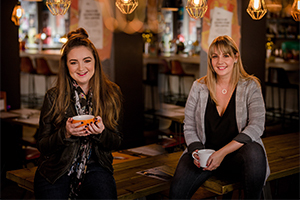 Free standard entry or upgrade to our urban lounge, this includes a free luxury tat free goody bag, drinks, canapes and 10 minutes to ask the experts any questions with four of your chosen suppliers. Early entrance from 10 to book with chosen supplier, from make-up tips for your skin, dress/suit try on or cake flavour advice, the choice is yours. This is the perfect place to get away from the hustle and bustle of the fayre and relax, with comfy sofas, soft music you can take in everything you have seen at the fair and make some of those important discussions
Make sure you come along to the urban wedding fayre on 24th June at 11am
We hope to see you there, if you have any questions send us an email at: urbanweddingcompany@gmail.com
Check out our event on Facebook to keep up to date with all suppliers. www.facebook,com/theurbanweddingcompany
For more information on The Urban Wedding company you can visit their site here.
The Urban Wedding Fayre important Details
24th June Manchester Art Gallery 11am - 3pm
Contact us at: urbanweddingcompany@gmail.com
Ticket link https://www.eventbrite.co.uk/e/the-urban-wedding-fayre-tickets-44719985681
Event Date:
Sunday, June 24, 2018 - 11:00
Event Contact:
The Urban Wedding Company