With more than 20 years' experience at the cutting edge of British holistic hairdressing, Stuart Phillips has become the stars' stylist of choice.
With an award-winning salon in the heart of London's Covent Garden, Stuart has trimmed and tamed the tresses of everyone from Rolling Stones rocker Ronnie Wood to TV legends Jonathan Ross and Jamie Oliver. Hollywood actor Benicio del Toro and singer Beverly Knight have also experienced Stuart's immaculate styling and attention to detail.
After starting his career at the age of just 16, Stuart trained with Vidal Sassoon and qualified at 19. Following a stint at some of Australia's premier salons, he travelled to Asia and Indonesia, where he first encountered the art of holistic hairdressing. His approach means customers enjoy a personalised, bespoke service that far surpasses the traditional salon experience. Eastern traditions such as soothing Shiatsu massage are fused with western touches, so clients relax in a luxurious setting with innovative technology and fittings – including dazzling Swarovski crystal chandeliers and sculptures.
Stuart's bold vision is enhanced by a team of talented colourists and creative stylists, all of whom were personally selected for their intricate skills and knowledge. Actively involved in beauty and fashion circles, the team regularly wor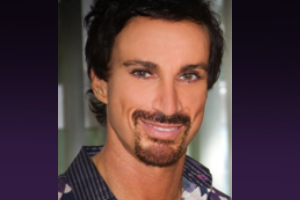 k on catwalk shows, music videos, and high-profile showbiz events such as the BAFTAs and the National Television Awards.
Stuart and his staff have been widely recognised at industry level too, winning a host of accolades in recent years – including English Hair & Beauty's 'Best Hair Salon in London' and 'Best Hair Salon in the UK.' Stuart has also been the proud recipient of Cosmopolitan magazine's 'Outstanding Talent in British Hairdressing Award'. And in keeping with its A-list credentials, the salon offers ultra-exclusive VIP packages, which can be tailored to include first-class flights, chauffeured transfers, five-star hotel accommodation, champagne dining, a consultation and cut by Stuart plus six months' supply of luxury products.
Website https://www.stuartphillips.co.uk/  | Salon number 020 7379 5304  | Address 25 Monmouth Street, Covent Garden, London WC2H 9DD
For more information regarding Holistic hairdresser stylist Stuart Phillips contact KBA PR Ltd, listed below:
Event Date:
Tuesday, March 19, 2019 - 15:30