Wedding season's fast approaching and there's a good chance you're searching for ways to celebrate someone's stag or hen do beforehand. Fortunately, TripAdvisor has you covered with where to go, activities, and even where to stay. With experiences ranging from brewery tours and canal cruises in Amsterdam, to football stadiums tours and cooking classes in Barcelona, TripAdvisor has activities sure to suit any style stag or hen!
Top places for a stag or hen do with TripAdvisor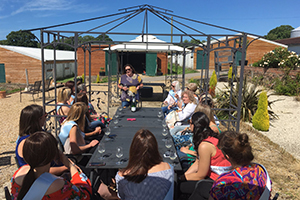 BRIGHTON
Brighton's seaside location, jovial atmosphere and wealth of pubs and clubs have made it a major Stag and Hen destination.
Where to stay
Blanch House – bookable on TripAdvisor from £140 per night
A boutique hotel within a Regency town house set in the heart bohemian Kemp Town. Blanch House is just a short walk from the centre of Brighton and a stone's throw from the seafront with gorgeous individually styled rooms.
One TripAdvisor reviewer said, "We came to Blanch house and from the minute we walked in we loved it. Excellent owners, beautiful decor. The hotel is small and cosy but has a great buzz about it! The breakfast was delicious and the bar was very good with our favourite shots available!"
Hotel Pelirocco – bookable on TripAdvisor from £76 per night
This hotel is rock n roll themed with 19 individually themed bedrooms to choose from including 50's Rockabilly and Punk Rock. Located right by the seafront, and a short walk from Brighton train station, Hotel Pelirocco is the perfect combination of just far enough from it all for a good night's sleep but just a hop skip and a jump away to the buzz of Brighton.
One TripAdvisor reviewer said, "If you're looking for a fun boutique hotel that brings to life the colorful history of Brighton, this place is it. Every room is themed and different (we stayed in the Sex Pistols' themed room). It's nearby the water and not far from the infamous lanes. Breakfast was a bit slow, but the property itself is just so damn cool it didn't matter."
Things to do 
Enjoy a Stag or Hen Party Bike Tour (from £18.50 per person), for a fun way to see the city ahead of the night's revelry. Or if you'd rather explore the picturesque South Downs, the Bluebell Steam Railway & Vineyard Bus Tour (from £89 per person) offers you and your friends a country lunch, guided tour of a vineyard and 360 degree views of Sussex. But if it's sea air you're after, set sail aboard a luxury yacht complete with sparkling wine for a Sunset Cruise (from £75 per person).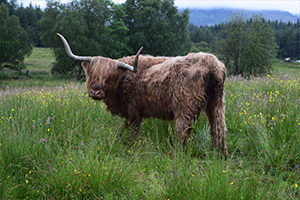 EDINBURGH
Scotland's capital is brimming with culture, history, beauty and fun in equal measure.
Where to stay
The Dunstane Hotel – bookable on TripAdvisor from £172 per night
Located about 15 mins walk from the city centre, Dunstane Hotel is an independent, family-run boutique hotel set in two historical buildings, comprising of 35 bedrooms all decorated to reflect the design of old-town Edinburgh.
One TripAdvisor reviewer said, "We had a lovely room at the top of the house with a fantastic bathroom. The food and bar are excellent and the staff are polite and efficient. The hotel is very well decorated and appointed - a real pleasure to stay in."
Kildonan Lodge Hotel – bookable on TripAdvisor from £159 per night
Located in the heart of Edinburgh, this hotel is set within a period building dating back to 1974 and is designed in classic Scottish style. Little touches like the open fire in the Victorian Lounge offer the upmost comfort and cosiness.
One TripAdvisor reviewer said, "I stayed at the Kildonan Lodge Hotel on a girly weekend. The hotel is absolutely gorgeous. It has lovely traditional decor to suit the period of the building and the whole place had very warm and comforting atmosphere. We had high expectations, and it certainly didn't let us down."
Things to do 
If you and your group are up for a fright, try the Blair Street Underground Vaults Evening Walking Tour in Edinburgh (from £16 per person), which gives a glimpse of the city's spooky side. For some fiery Scottish flavours, hit the Whisky Masterclass Experience (from £40 per person) that includes a blind test of blended, single grain and single malt whiskies as well as an education on how it's made and the fine art of blending. For something a little further afield, take the Loch Ness, Glencoe and the Highlands Small-Group Day Trip from Edinburgh (from £46 per person) to explore Scotland's jaw-dropping highland scenery.
EUROPE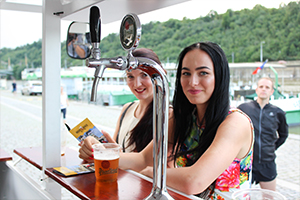 PRAGUE
Within Prague's stunning gothic architecture and enriched history is a centre of celebration. With its refreshing local beers, Michelin-starred food and a buzzing nightlife, the city offers plenty for stags and hens to do.
Where to stay
Aparthotel City 5 – bookable on TripAdvisor from £77 per night
Aparthotel City 5 is set within a historical building dating from the beginning of 20th century and is conveniently located near the historical part of Prague. It is actually an apartment hotel and includes wide range of modern appliances in each room to make a stay as comfortable as possible.
One TripAdvisor reviewer said, "The rooms are clean and very well furnished, with very friendly and helpful staff and great facilities. Good value for money too. Within walking distance of the city centre. I would recommend this place to anyone."
Questenberk – bookable on TripAdvisor from £109 per night
Originally part of the 12 century Strahov Monastery complex, this hotel is perched high above the cobble-stoned streets of the city. The location of the hotel is perfect for those wanting to explore the cultural and historical riches of Prague by foot or public transport, and then relax at the end of the day amidst quiet old-world charm.
One TripAdvisor reviewer said, "What a beautiful hotel, all the staff are very attentive from the moment you arrived. Stunning views at breakfast and the breakfast was worth every penny. Rooms were very comfortable and spacious even the cheaper rooms. Free tea and coffee in the lounge was a very nice touch. I would definitely return and stay at this hotel again, if you go to Prague this hotel is a must."
Things to do 
Why not jump on the Private Prague Beer Bike Tour (from £20.60 per person, with group max of 15), and put your pedal power together to explore the city sights? The next morning, if you'd like to explore the city, but uncertain how you'll manage, try the Hangover Walking Tour (from £25.70 per person), which will provide you with a stroll around the city that'll make allowances for any sore heads. A fun left-field option is the E-Scooter Treasure Hunt (from £44.30 per person) that'll see you putting your brain power and Segway skills to the test.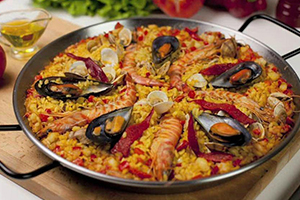 BARCELONA
Barcelona's culture, food, and beaches make it a great destination for stags and hens keen to soak up a bit of sun and hit the city.
Where to stay
Hotel Rec Barcelona – bookable on TripAdvisor from £168 per night
Located in one of Barcelona's oldest neighbourhoods, La Ribera, Hotel Rec Barcelona is chic from top to toe and ideal for the travellers who want to live like a local on their trip, exploring the city's lesser-known spots. And who doesn't love a few cocktails on a roof terrace overlooking the cityscape?
One TripAdvisor reviewer said, "I wouldn't hesitate to recommend Hotel Rec. We spent a fantastic couple of nights there. The rooms were gorgeous with lovely little details, the staff were fantastic - everyone so friendly and helpful, the location was wonderful and the roof top terrace is beautiful. I couldn't recommend this hotel enough!"
Hotel Primero Primera – bookable on TripAdvisor from £147 per night
This hotel is situated in the Barcelona neighbourhood of Tres Torres, just 10 minutes from the centre. It boasts 30 spacious rooms, each with its own unique, exclusive decoration.
One TripAdvisor reviewer said, "I loved staying at Primero Primera. The entire hotel is just gorgeously done, decoration and features are chic, impecable. Rooms are quiet and spacious, price is unbeatable."
Things to do 
If you're travelling with a group of foodies try a Small-Group Barcelona Cooking Class (from £57.60 per person) to learn the secrets of Spanish cooking and dig into a 4-course meal. If you're craving a taste of Spanish wines, try a Private Spanish Wine Tasting Experience in Barcelona (from £39.00 per person), and sample some delicious cured meats alongside the rich and robust flavours of Spanish wine. Finally, no group of football fans will be able to resist the Camp Nou Experience and Museum Admission Ticket (from £26.81 per person) giving you access to the home of FC Barcelona, including the pitch, tunnel, changing room and trophy cabinet.
AMSTERDAM
With its no-holds-barred approach to nightlife, Amsterdam is often first on the list of destinations for European-based stag and hen dos.
Where to stay
Hotel V Fizeaustraat – bookable on TripAdvisor from £169 per night
Located close to Amstel Station and overlooking the Amstel river skyline, this hotel is in a quieter corner of Amsterdam but perfectly close enough to all of the action. The hotel itself is within a renovated building from the 70s and this era is felt throughout in the style and décor. 
One TripAdvisor reviewer said, "I stayed at the Hotel V Fizeaustraat over the Easter weekend and was very impressed. All the (young!) staff were incredibly friendly and welcoming. The 70s design of the hotel gives it a slightly edgy feel, making it stand out from the many more corporate branded hotels. It is comfortable, with all the amenities you could wish for a relaxing stay."
Crowne Plaza Amsterdam South – bookable on TripAdvisor from £149 per night
One TripAdvisor reviewer said, "Excellent hotel, friendly and helpful staff. The breakfast was very tasty!! Lots of variety and coffee was great. The Deluxe room was clean and very cozy. It exceeded my expectations. Highly recommended!"
Things to do 
A great way to see this canal-strewn city is by boat, and a 70-minute Canal Cruise (from £13.30 per person) with all drinks included is ideal for both value and fun. Beer lovers will be keen to check out the Amsterdam Brewery Tour (from £50.50 per person) that includes both a look at a small local brewery and of course, the Heineken Experience. For more refined tastes, Cheese and Wine Tasting in Amsterdam (from £17.70 per person) is a one-hour experience that will teach you how unique Dutch cheeses are made and how to tell the difference between them.
For more information on places to visit for your stag or hen do visit TripAdvisor here.