COUPLES looking for a honeymoon destination or holiday like Prince Harry and Meghan Markle this summer don't need to travel over 7,000 miles to feel like royalty. 
The soon-to-be newlyweds are rumoured to have plans to jet off to Namibia following their nuptials at Windsor Castle next month, making the 10 hour journey from London to the country in South Africa. 
Although bookings of holidays to the continent are set to spike as a result, the prospects of a long travel time and inevitable jet lag aren't for everyone.
Caught up in the royal wedding bubble, the travel experts at airFair have chosen their top five under the radar destinations a little closer to home in Europe, still with that all-important royal factor. 
Choose a honeymoon destination fit for royalty
1.    Positano, Italy
The Amalfi Coast is a romantic haven that has achieved royal status among honeymooners. Positano boasts unforgettable views and stunning clear waters, and after landing in the nearby city of Naples, holidaymakers will be seduced by stylish hotels, luxurious beaches and regal architecture. 
2.    Istria, Croatia
This Mediterranean haven is a paradise for food lovers and not short on romance – it's even heart-shaped. Combining coast and countryside, couples can get lost in the beauty of their surroundings whatever the terrain, and even try their hand at truffle hunting whilst on the peninsula.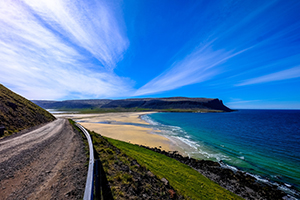 3.    Budva, Montenegro 
Found at the heart of the Budva Riviera, this quaint town allows visitors to immerse themselves in culture and heritage, as it is rich with historic monuments and winding streets to explore. The coastline is over 20km long, with many beaches presenting themselves as ideal settings for romantic walks as the sun sets.
4.    Gozo, Malta
Gozo is a tranquil island known for its rugged landscape and spectacular coastline, often referred to as Malta's sister island. Couples can begin married life by exploring ancient ruins, cycling, discovering tucked away beaches and harbours, and tucking into local cuisine at traditional cafes and restaurants. Seekers of adventure will feel right at home, as there's something exciting waiting at every turn.  
5.    French Riviera, France
Whether a first holiday as a married couple or well-deserved break from everyday life, make it memorable and indulgent in the French Rivera. Cities and towns including Cannes, St. Tropez and Monaco have been attracting the rich and famous for many years thanks to their portfolio of lavish coastline, golden beaches, spas, casinos, yachts and more. 
airFair is the UK's first flight delay compensation app. It is free to download from the App Store on iOS and Android. For more information on your honeymoon destination visit www.airfair.com.