Here at vows and Venues we are big foodies! But what are you supposed to do when you want to eat something tasty but cant for whatever reason, that being allergies, gut irritation or diet. 
There aren't many alternatives out there on the market and we'd say they are pretty limited and lack flavour or health benefits. 
We think we have a solution! 
Recently we got sent a case of 5 pouches from the Bellygoodness Company. These where Nomato, Mediterranean, curry, chilli, and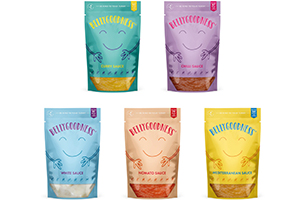 white sauce. The sauces were created by a mother and daughter combo founded with the goal to develop a range of sauces to suit those that are restricted by certain ingredients and also make a healthy meal. 
We all commented on the lovely packaging the sauces came in and the little recipe leaflets that where included in the box. The sauces would be a perfect alternate at a wedding for those guests or even bride/groom that are restricted to what they eat. Although some of the sauces weren't as flavoursome as anticipated the health benefits of the sauces could really change someones life for good as they are free from gluten, yeast, garlic, soya, dairy, added sugars, onion and tomato. All ingredients that Bellygoodness says can irritate the gut. 
The sauces Bellygodness have to offer are a healthy alternate to certain foods that seem almost impossible to avoid when you are restricted to what you can eat. The sauces are the way forward to a happy and healthy gut. 
Find more about Bellygoodness on their website or for more articles please visit our reviews section.
Event Date:
Thursday, August 8, 2019 - 13:00