Summer is officially upon us, and with that comes wedding season. Alongside the planning and anticipation that goes into a loved one's special day, there also comes one big worry — what to buy them?!
If you have a summer wedding coming up and are struggling for gift ideas, we've got your back.
Whether they're the traditional type or favour a more quirky style, we've put together a selection of bride and groom gift ideas that are sure to make their big day just that little more special!
9 unique summer wedding gifts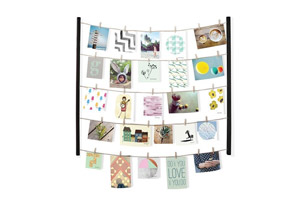 An innovative photo display