As World Vegan Month draws to a close, Vows &Venues find out more about vegan wedding options with the team at Best Western Plus Mosborough Hall, the luxury Sheffield wedding venue.
Catering at a wedding and ensuring that the wedding party and guests are 100% happy with the food choices is one of the most difficult parts of a wedding.  Ask any wedding couple and they will invariably say that choosing a food menu that suits everyone is one of the most difficult parts of the day.  That's why we've seen lots of couples requesting a vegan menu in the past 12 months, and it seems this this a trend that's here to stay.
Going with a fully-fledged vegan menu at a wedding gives you the opportunity to showcase some amazing food and flavours.  There's always lots of mouth-watering dishes that can be included in all of the catering throughout the whole day.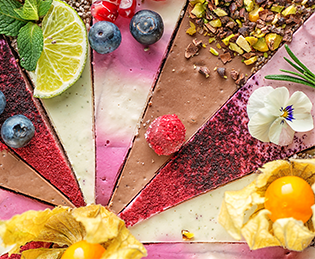 The beauty of a vegan menu is that it encompasses most dietary requirements, is perfect for adults and children and can satisfy any ethical requirements from guests and the wedding party.  Also it incorporates lots of flavours and textures and showcases just how gorgeous vegan food is.  
Going vegan can create a real "wow" moment at the wedding, as guests are delighted with the fabulous dishes that are served.  It takes advantage of seasonal foods, creating the most beautiful warm or cold dishes alongside a huge variety of colourful desserts.
Choosing vegan food for your wedding can really create a fabulous point of difference for your wedding – so don't be afraid to make the leap and go vegan. 
 
For more information at vegan wedding options at Best Western Plus Mosborough Hall, see the website.