Congratulations! You're engaged, on cloud nine and are in the throes of planning your big day. The date is locked down, the dream dress has been picked and the venue and food are all arranged, just the drinks to organise… Choosing the wedding wine is one of the most enjoyable parts of wedding planning, but there are certainly some important points to consider.
Luckily, SlimLine Wine, the world's first zero sugar zero carb wine range, is here to help with top tips for choosing your wedding wine and making the process as smooth as possible!
Keep it Simple
It's all too easy to get lost in the hundreds of wine varieties when searching for your perfect wedding bottles, but the number one thing to remember is to keep it simple.
The truth is, it's unlikely you'll be able to satisfy the tastes of each and every one of your guests, so make sure you pick wines that are as universal as possible. Choosing a red, white and rosé, should keep the majority of guests happy!
SlimLine Wine is available in four varieties, Super Sparkling, Really Red, Crisp White and a brand new launch, Slim Pink, so you'll be sure to find something for everyone.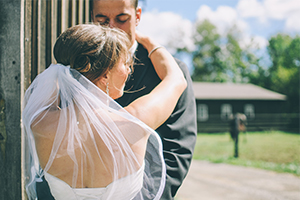 Matching Your Meal
In our opinion, do not get stressed about your wine matching the wedding breakfast menu. Your guests will be having far too much of a good time to analyse whether the Merlot matches your chicken, or if your Chardonnay compliments your seafood.
Our only tip is to bear in mind the acidity of the wine, as too acidic may be overpowering, but other than that you're good to go with choosing the wine that best suits your taste.
The Perfect Toast
Champagne is the traditional tipple to serve for the toast, but if you're looking for a softer people-pleasing alternative, SlimLine Wine's hugely popular Super Sparkling is an ideal choice that is sure to wow your guests.
Light, bright and full of flavour, Super Sparkling is made with Champagne grapes to give a delicious and premium taste, adding an extra special touch to your toast.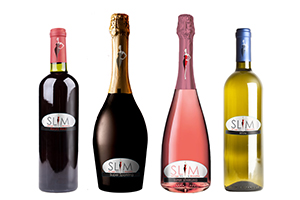 Quantity and Cost
The general rule to follow when it comes to quantity is one bottle of wine per adult. This is of course dependent on what other drinks will be available. Will you be serving beer, cocktails or spirits? Remember some people won't be drinking at all.
To ensure you don't run out mid-way through the evening, we recommend having some back up stock stored away!
If you're on a budget, choosing and buying your own wine can be a fantastic option to keep costs down. Take a look at or suppliers who offer discounts on bulk purchases.
Finally…remember to enjoy yourself during the process! Why not find a few bottles you like the sound of, and invite your best friends and bridesmaids over for an evening of nibbles and wine tasting?!
SlimLine Wine is available to purchase from Not on the High Street, find your wedding wine here www.slimlinewine.com.