When it comes to a bride's big day, there is an expectation to wear sky-high stiletto heels all day, but for many, this tradition can cause more stress than anything else! 
Most of us dread wearing heels for the entire day at work, so why would you put yourself through that pain on one of the biggest days of your life? 
Bonessi Ballerinas wants brides to feel at ease, beautiful and beautiful on their memorable day, and this is why they have designed the Yas Ballerina as an elegant and comfortable alternative to high heels.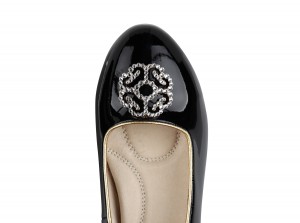 The Yas Ballerina is the most versatile shoe design for weddings.  It comes in a range of pastel and cream colours, making it the ideal choice for bride and bridesmaids alike. Based in and inspired by the hustle and bustle of England's capital city, Bonessi has essentially captured the glamour and elegance of a high heel in the design of a ballerina shoe. All the ranges of the Yas Bonessi Ballerinas can also be purchased with Swarovski crystals to add that extra sparkle for your special occasion.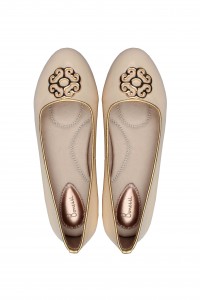 Each Bonessi Ballerina includes the signature cushioned inner sole, which is guaranteed to support your walk down the aisle through to the honeymoon! The Bonessi design team has spent years researching the anatomy of the foot to create an inner sole that curves around the heel and arches of the feet with incomparable results. 
The limited availability of these shoes make them a truly exclusive item, with only 2015 pairs being produced to mark the year on which the label was launched. With simple elegance and reliability provided by every pair, Bonessi Ballerinas are a luxurious and invaluable addition to any bride's outfit. 
The Yas Ballerina starts at £230.00, and is available from BonessiBallerina and Silk Armour