Summer means many things – sunshine, beer gardens, and holidays.  But it's also the start of the wedding season.
For this all important occasion - brides, grooms and guests will be focused on looking their best for the big day.  For some, this will kick-start a new fitness regime – perhaps challenging themselves to run further and faster than before.  Others might be motivated to cycle to work instead of taking public transport.  Whatever it is you're planning on doing to improve your fitness this wedding season, it's important to set achievable goals and maintain a healthy lifestyle.  
TomTom Sports fitness trackers are an effective way to help you set and meet your pre-wedding goals.  The TomTom Touch fitness tracker features 24/7 activity tracking including steps, calories and activity distance, as well as an on-wrist heart rate monitor.  It also measures your body composition – your body fat and muscle percentage – calculated via a harmless current that is sent through your body.  Used in conjunction with the TomTom Sports App, co-created with real athletes and fitness apps users, you can keep track of your progress and easily see, with a touch of the button, how your workouts are improving your fitness levels. You can even share your progress on social media and other fitness platforms.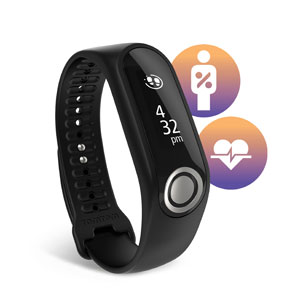 With the countdown to the summer 'I Do's' officially on, what will your motivation be?    
TomTom empowers movement. Every day millions of people around the world depend on TomTom to make smarter decisions. We design and develop innovative products that make it easy for people to keep moving towards their goals. Our map-based components include map content, online map-based services, real-time traffic and navigation software. Our consumer products include PNDs, navigation apps and sports watches. Our main business products are custom in-dash navigation systems and a fleet management system, which is offered to fleet owners as an online service with integrated in-vehicle cellular devices.
Founded in 1991 and headquartered in Amsterdam, we have more than 4,700 employees worldwide. For further information, please visit www.tomtom.com
Click here to enter a Rafflecopter giveaway