Deliveroo will uses its super kitchens to cater for first ever wedding
Today Deliveroo is announcing that it will be moving into the world of weddings, using its super delivery-only kitchens to cater for wedding guests. The move comes in response to soaring customer demand, with the first Deliveroo wedding taking place later in 2018.
Deliveroo's wedding service will work outside of the app, with the happy couple receiving a dedicated account manager who will help them discover great options that are perfect for their big day.
Deliveroo will use its Editions sites to help cater for the large volumes of food, giving every bride-to-be a great choice, spanning multiple cuisine types. Prospective couples can email love@deliveroo.co.uk to inquire about having Deliveroo cater their big day.
Bride-to-be Martha Macgregor said "No two couples are the same, so why should we settle for the same venues, songs and meals? We loved the idea of having a relaxed takeaway vibe but wanted to make sure it was tasty and amazing food, hence Deliveroo."
Joe Groves at Deliveroo said "The wedding industry represents a huge opportunity for Deliveroo, we're not strangers to delivering orders for large groups so we jumped at the chance to flex our caterer muscles and help Martha create an amazing menu for her guests."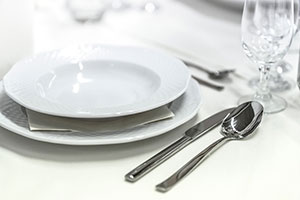 Deliveroo is an award-winning delivery service founded in 2013 by William Shu and Greg Orlowski. Deliveroo works with over 35,000 best-loved restaurants, as well as over 30,000 riders to provide the best food delivery experience in the world.  Deliveroo is headquartered in London, with more than 1000 employees in offices around the globe.
Deliveroo operates in over 200 cities across 12 countries, including Australia, Belgium, France, Germany, Hong Kong, Italy, Ireland, Netherlands, Singapore, Spain, United Arab Emirates and the United Kingdom.