Milda Chellingsworth, Founder of Styling For You shares her unique tips and advice on creating the ultimate wedding party look
Were you inspired by the two royal weddings this year?  Are you still trying to figure out how they ran so smoothly whilst the entire wedding party managed to look relaxed and effortlessly stylish? It wasn't just the Mother of the Bride & Groom but the wider family entourage that were coordinated in a successful and super subtle manner. And their secret is rather simple.
A personal stylist's job on one of the most important days of a bride's life, is to create a theme and help each member of the wedding party source an outfit that will suit their style, highlight their individuality and complement the bride's chosen style.  With a team of experts by her side, the bride can expect top quality styling service for everyone included in her wedding party. A stylist can also work to people's requirements and expectations, as some clothing options can sometimes be beyond people's budgets. 
Milda Chellingsworth founder of Styling For You has created her 3 top tips to help brides coordinate their wedding party effortlessly and successfully. 
 1.     Decide who's who.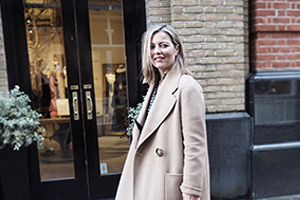 Determine which people will be part of your core wedding party. Take your time compiling your list and remember that this group can include anyone you want, not just bridesmaids and groomsmen. Note down a few keywords next to each name that denote something about their style & personality, this will help pull together a unique outfit for them.
 2.     Plan the theme.
Choose colours that inspire you and blend well together, to result in the overall theme you've dreamt of. Think of the colour of the bridesmaids' outfit and, based on this, pick the best colours for the Mother of the Groom and Mother of the Bride. You want everyone to feel at ease with what they wear but also not to look at odds with the rest of the wedding party.
 3.     Discuss your decision.
Once you've decided on the colour scheme and theme, don't forget to tell the wedding party so that they are aware of which colours to embrace and which to steer clear from. They might come back to you with proposed choices, so feel free to help them and why not join them on shopping trips while they get wedding ready.
Above all, what matters is that you enjoy yourself and have the wedding of your dreams - so don't hold back and speak up if you think something is amiss. 
For more information head to www.stylingforyou.co