I'm a wedding tasker, but I've been through the wedding process personally (my own wedding, and as a bridesmaid three times), so I know the ups and downs and the stresses – as well as a lot of the tricks.  
Planning can be overwhelming, especially if you're not the planning type.  What works for Karen in accounts won't necessarily work for you.  Spreadsheets are great, but if you don't already use them in your day job they can often be more of a hindrance – one wrong cell and its game over for your overdraft.  Similarly, just buying wedding magazines won't facilitate your planning process.  Start with my first steps to easy wedding planning to help, no spreadsheets required.  
Set Up a Wedding Email 
Do.  This.  First.  Even before you set up a single new Pinterest board!  I thought I was pretty quick off the mark during my planning journey, but some of my eager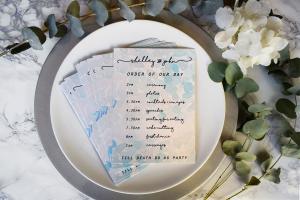 enquiry emails were sent from my own personal email in the beginning when I was a little over excited about being engaged.  This led to a lot of wasted time further down the line trying to piece conversations and quotes together.  To make matters worse, I also found a few of them buried in my work emails after we got married!  Setting up a wedding email from the get-go just makes life a whole lot easier in the long run.  Use (only) this email for anything wedding related, from your enquiries and contracts, to guest's RSVPs.  Go that one step further and set up an email signature, and even an out of office message about your wedding/honeymoon dates – this keeps everyone organised and helps suppliers sympathise with any late payments come the big day.  
Set It Up on Your Other Half's Phone for Them…!  
This helps your other half feel/be (delete as appropriate…!) more involved.  No excuses either, if you both have the email account on your phone!  Shared access is a must if you are planning a wedding to spend the rest of your lives together.  If you are both working on separate areas (my hubby sourced the music and the photographer, and I did everything else!) it also means you can both keep tabs on what's going on, and makes keeping track of costs a breeze.  Folders, flags and an organised 'sent' items are helpful too, but optional.  
Create Separate Whatsapp Groups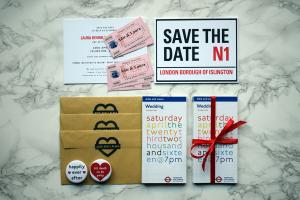 In a similar theory to a separate wedding email account, set up separate Whatsapp groups purely for wedding related matters.  The first group should be with only your other half.  It's great as a reference tool, and it's actually nice to have a little bit of separation between business (your wedding) and pleasure (your love life).  Nothing kills a soppy Whatsapp convo quite like, 'oh, did you remember to pay the florist?!'.  Do the same with your MOH.  A bridesmaid and/or wedding party group is also handy.  Even just to send generic updates so you don't have to copy the whole thing again to your mum, then your ushers, then your cousin who's doing a reading, if you're running late or need a helping hand at some point.    
Subscribe to Feedly
I always advise my brides to use blogs for inspiration first before magazines.  It's an accessible way for instant inspiration, that's constantly rotating and evolving.  The major benefit over magazines is that there is such a variety of great content out there at your fingertips.  However, with so many out there, this can also be overwhelming.  Feedly is a free subscription service that lets you create your own newsfeed from all your favourite websites.  It's like your own personalised newspaper.  Google describes it as, 'A single place to easily read all the news you rely on to think, learn, and keep ahead.  Feedly lets you organize all your favorite publications, podcasts and YouTube channels into collections and receive updates when new stories and videos are published'.  You can use it for anything, but it works particularly well for wedding blogs!  It means you can ditch the blog subscriptions (doesn't everyone long for a cleaner inbox?) and still never miss a post from all your favs.  
Buy Nice Stationery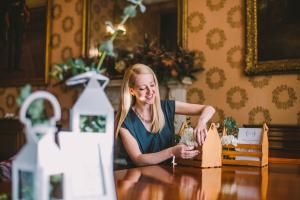 You need to have the right tools in place to do a great job.  Make it exciting with beautiful stationery – to make you want to make lists, make you want to fill up the pages, and help you get the job done!  Kate Spade and Hippenings do great stationery, apt for any level of wedding planning (these make great gifts too, if you have a birthday coming up make sure these are on your list), but Tiger and Wilko's also do nice budget versions too.   
Add Rewards 
Make planning together fun, add some treats to the mix.  This is a simple trick I learned as an Ops Manager when I was trying to get my management team in a room to talk about budgets.  If you are in on a Friday night trying to nail the numbers with your other half, pick up some treats from M&S on the way home.  If you are negotiating writing your vows together, add a bottle of prosecco to celebrate.  It helps, trust me.  
That's just for starters, but if you need any wedding tasking, planning help, or even just any advice, please don't hesitate to get in touch!  My consultations are free and I will be as involved as you want me to be through your planning process.  I can plan your full wedding, or I can simply take on the odd jobs you don't want to do or don't have time to do.  
I offer pick and mix wedding planning, inspiration sessions, hire a bridesmaid, on the day help, and also stationery design.  
Congrats on your engagement and here's to an exciting 2017!  
Laura x
About the author:  
"I am a bespoke wedding tasker and run the award winning wedding blog Devine Bride.  I offer pick and mix wedding planning, from stationery to hire a bridesmaid to planning and coordination.  
Previously, I worked at a family run perfume house, and before that I earned my organisational stripes in merchandising and operations roles for a TV shopping channel, a high end Japanese fashion chain and a luxury global skincare brand.  When you put my experience together with my degrees (Product Design from the Glasgow School of Art and Fashion Marketing from the London College of Fashion) it's a wonder I didn't start planning weddings sooner.  
It's fair to say that there's not much I can't coordinate.  But although I have vast experience in operational business strategy, project management and budgeting, I have no formal training in wedding planning.  That's why I approach my business from a client's point of view – as a partner rather than a supplier.  I've been through it (myself, and as a bridesmaid three times), so I know the ups and downs and the stresses – as well as a lot of tricks.  
In the words of Anne Hathaway, "Weddings are important because they celebrate life and possibility." 
Ultimately, it's all about making people happy – and I love that."