Picking the perfect wedding present is a big task, and something that is unique to every couple. The options are endless; from something personalised to help them remember the day to a practical present that'll help them round the house. If you are looking for little bit of luxury for the couple who have everything then jewellery is the perfect gift.
Laings of Glasgow are one of Scotland's best loved jewellery retailers, and we truly think that giving the happy couple the gift of jewellery, is the perfect option.
We're going to share with you our favourite picks for wearable wedding gifts, as well as our top tips for giving the gift of jewellery on the big day.
'His and hers' matching jewellery isn't to every couple's taste, but when you choose to give the gift of wedding jewellery, there's subtle ways you can tie the two pieces together to make them a perfectly matching pair to give to a couple.
Our favourite combination is cufflinks for the groom and earrings for the bride, and finding a colour that suits the couple's style but also features in both pieces means they become one perfect present.
Silver

Silver jewellery is a safe choice and is bound to suit every style, making it ideal as a gift. This material is also an ideal choice if you want to gift the bride and groom jewellery but are on a tighter budget.
Green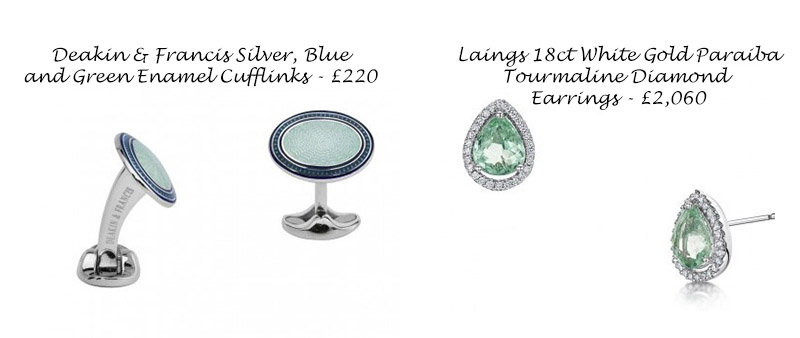 This light green colour is ideal if you want to incorporate a subtle splash of colour but don't know what to go for. These two items share the same pastel green shade yet have their own individual features that make them stunning pieces.
Red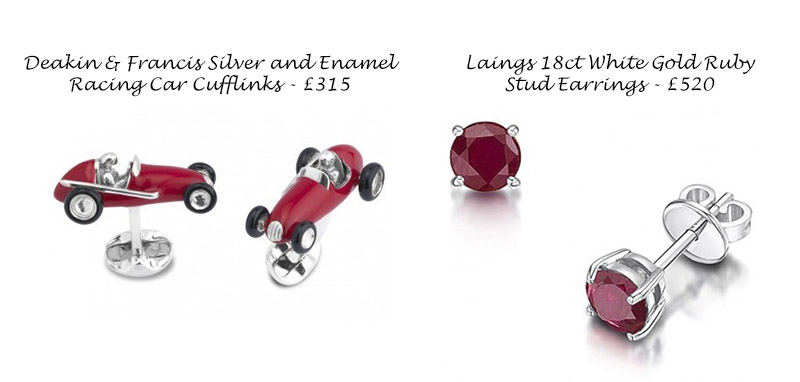 If you want your gift to the happy couple to be a bit bolder, then choosing red is a great way to make a statement.
Pearl

The classic choice for weddings, pearls are a perfect present for both the bride and groom.
Rose Gold
If you're picking a gift for a modern and stylish couple, then rose gold is the way forward.
These top recommendations will help you select the perfect gift, whilst tailoring it to the tastes of each couple or wedding theme.
But what about the presentation?
Wrapping is key when giving a wedding gift, but when you buy from Laings we do all the hard work for you, as all our pieces come with a complimentary gift wrapping service so all you have to do is present it on the day.
We hope this has given you some inspiration for subtle and stylish 'his and hers' gifts, and if you think you've spotted the perfect present for an upcoming wedding, then head to the Laings website to shop all the items in this post!