It's official: Panetone's colour of the Year is Greenery.
Known by its official name as 15-0343 Greenery, this zesty yellow-green shade
is symbolic of vitality, rejuvenation, and our desire to authentically re-connect with the wider world and with ourselves.
 
And in our innate desire to 'feeling human' again, we seek to surround ourselves with nature, and our loved ones. Perhaps this explains why Greenery transcends so well into wedding design, and its rising popularity: the association we have with this 'life-affirming' shade is the association we have marriage.
 
And why, the greenery trend has been transcending into wedding design as people seek to connect with nature, with themselves, and their loved ones on their big day.
 
As Panetone puts it: "It speaks to what we call the 're-words' – regenerate, refresh, revitalise, renew."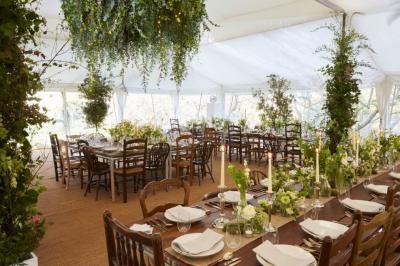 Where to use it:
Greenery archways, chandeliers, center pieces and aisle ways are all being seen with the greenery trend.
This minimalist botanical wedding chose to add a twist on greenery with succulent cacti as centre pieces and wedding favours, and wild flowers suspended from above and from copper poles, pictured here in the Oyster Pearl tent. This gives a surrealist approach to greenery wedding trend.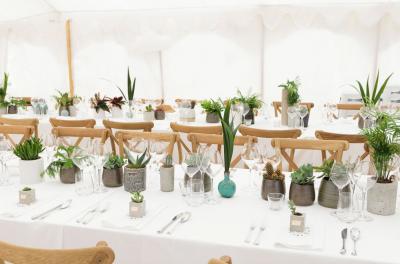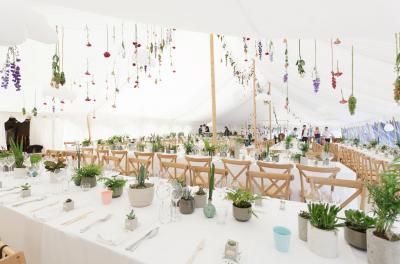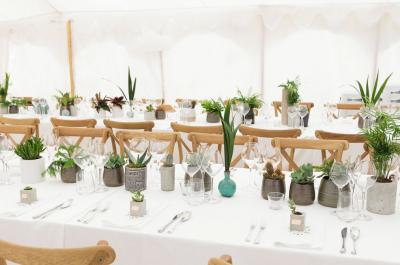 Mix up your Greenery with a rustic edge and chiffon drapes. Credit: Blue Door Barns Events, Rebecca Goddard Photography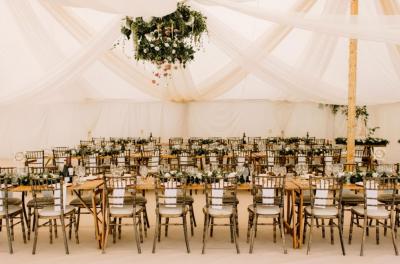 Or combine your greenery with blush pinks for extra warmth. Credit: Jay Rowden Photography
Another option is to incorporate a more traditional greenery trend into the bouquets, centre pieces, following through into the ceremony and the marquee.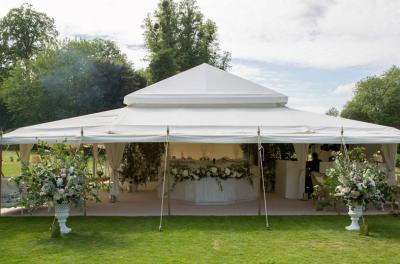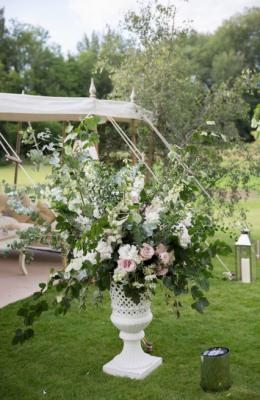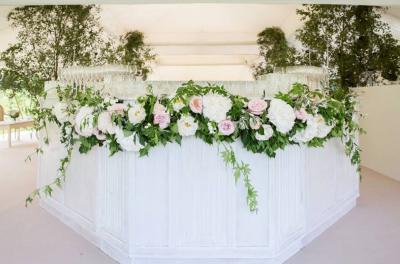 Swashes of greenery colour are also being used in accessories and key pieces such as floral head crowns, and extra beaded detail in dresses. We've seen this trend in bridesmaids using the greenery bouquet as a bold accent to their dresses.
The Pearl Tent Company
Event Date:
Tuesday, April 4, 2017 - 14:15