Richard Ward award-winning Royal and celebrity hairdresser and founder of Tangle Angel talks to us about winter wedding hairstyles. 
Wedding hair is a very personal choice and there's a lot to consider: it has to work with your dress, accessories, face shape and make you feel totally comfortable at the same time. For winter weddings, lots of brides move away from very summery looks and opt for chunky braids or 'undone' updos; these looks are a popular choice as they have a slightly ethereal feeling, but are still quite structured and polished.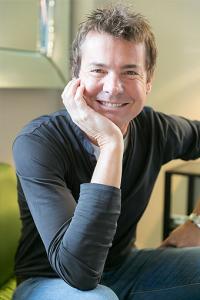 Your dress will be a key factor in what hairstyle you choose – if it has a very detailed neckline, you'll want to have your hair up and away from your face to show it off, whereas if you have an off-the-shoulder dress, wearing hair down or in a loose braid will help frame and enhance it. If you can't decide, remember some brides choose to have two looks – one for the daytime ceremony and a slightly more relaxed style (like loose waves) for the evening celebration!
Choose your hairdresser carefully based on their experience, and ALWAYS have a trial day – bring pictures and try at least three different styles, both up and down, to find your perfect look. A good stylist will always find the right style to frame your face – the key is confidence; if you feel comfortable and know you look amazing, you will be able to pull off any hairstyle. Bring your chief bridesmaid along for an honest second opinion too.
Richard's top product recommendations for winter weddings:
The perfect bridal style starts with a good foundation – always use a setting lotion, like L'Oreal Professionnel tecni.art Pli, to ensure that your hair has a solid base to work on.
Two types of hairspray: Elnett for styling the hair, and something a little stronger – like L'Oreal Professionnel Air Fix – to set the overall look.
A shine spray for an extra glossy finish – like Richard Ward Chelsea London Keratine Shine Vitamin Boost
A texturizing / volumizing product that can be topped up throughout the day – I love L'Oreal Professionnel Super Dust.
A Tangle Angel compact brush – for your handbag ideal for beauty and hair checks.