As the North East's leading luxury wedding venue, Wynyard Hall has seen lots of couples tie the knot, so it's easy for the team to spot things that work really well, and things that may go wrong. Here are some tips from the venue's experienced Wedding Co-ordinators to help ensure your celebrations go to plan...
Planning
It's important to be both accurate and realistic about the timings on your big day. Sometimes speeches or photography can run late, so factoring in extra time in the first place can be the difference between a stressful day and one that flows beautifully, just the way you planned.
Create a timeline or keep a calendar. Mapping out vital dates from the beginning (dress fittings, final meetings, deposit payments etc.) helps to keep everything on track. Online wedding planning tools make the job easier, and be sure to visit www.wynyardhall.co.uk/weddings to swot up on wedding planning tips from past brides, grooms and recommended suppliers.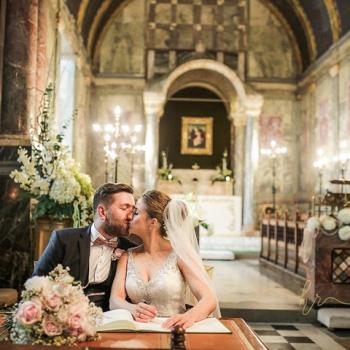 Image credit: Helen Russel Photography
Keep your wedding venue in the loop, letting them know about any logistical issues, changes of plan and potential delays. They may be able to step in to make sure everything runs smoothly. Notify them of special dietary requirements as soon as possible and give your venue all the information they require, by requested dates.
Maybe you have something a little different in mind, or out of the ordinary to make your wedding extra-special? It's wise to discuss ideas with your Wedding Co-ordinator as they may have suggestions about what will work best with the venue and setting.
Does your venue have a list of recommended suppliers? Working with those who know the venue really well can deliver a better result.
Budgets
Allow extra in your wedding budget just in case... Experts recommend 10% extra to cover unforeseen expenses, and don't forget to consider the little extra touches when planning your wedding budget - things like additional canapés, cocktails or anything else to add a fabulous final finishing touch.
Music
A song is worth a thousand words. When it comes to entertainment, think about the special moments throughout your wedding day – your entrance, signing of the register and your exit. Remember to include pieces that different generations in your party will find familiar. Easy listening and jazz offer something for everyone to enjoy!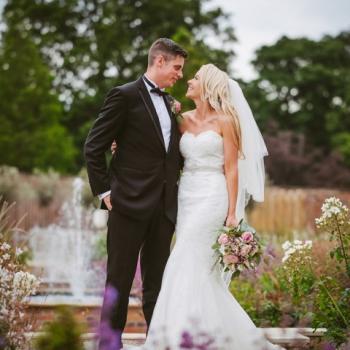 Image Credit: 2 Tone Photography
Photography
Your photographs will last forever, so choose your wedding photographer carefully. Does their style suit your personalities?  Do you like the use of lighting? Do people look happy in the photos? Memories fade but photos let us remember a moment forever.
Event Date:
Thursday, April 6, 2017 - 10:30