First impressions count, as every bride knows.  The first date, the first kiss, and the first sight of "the" dress.  The first reveal to most guests of an impending wedding is the invitation; that sumptuous, thick envelope through the door vitally setting the tone for the whole special day.
Lancashire-based Jess Dick, founder of "Jeccabox" online stationery design, quickly realised that many couples wanted a bespoke service which really reflected their personalities, above what was usually on offer.  Marrying her design qualifications with a personalised focus on the bride and groom, her love of creating the perfect match has seen her stunning work make a real impression on the awards scene.
Founding Jeccabox in 2017, 29 year old Jess set out with a passion to design and supply only the best quality wedding, party and business stationery.  When more and more customers began complimenting, requesting, and recommending her wedding stationery, she knew she was onto something really special.
Jess says; "My inspiration comes from everywhere: architecture, patterns, print designs and nature.  I love to work with couples, listening to what they want and picking up hints to their personalities and individual styles.  From the theme, flowers and colour palette, even particular materials, experiences and memories, I can work with clients online or even in person to create unique designs just for them."
This personalised creativity was rewarded in September, when new on the scene Jeccabox was awarded the trophy for Best Wedding Stationer 2018, North West England, at the Global Wedding Awards.  
Still in delighted shock from that, Jess then learned she had been shortlisted as a finalist in the Great Northern Wedding Awards 2019 as well as The British Wedding Awards.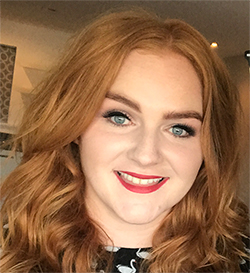 Entrepreneur Jess has grown Jeccabox's website to provide not just bespoke invitations but "save the date" cards, table plans, place names, table layouts and even "thank you" cards, all of which can be easily accessed by couples nationally or even internationally.
To Jess, it's all about keeping it personal; "These awards are the icing on the cake; but I just love what I do", she said.  "I work with such a wide variety of people, which keeps me creative and engaged.  Every commission is different, and every day is different. Seeing beautiful photos from my couples' weddings showing my designs makes it a dream job for me!"