When we think of destination weddings, it's easy for the mind to conjure up thoughts of sandy beaches and palm trees, but why not something a little closer to home? London is an ideal location to tie the knot, offering both modern and urban charm, whilst also being traditional and historic.  
London is a petri dish of historic allure and allows visitors to live and breathe the progression of time and development from its Roman roots into the modern day. As a hub of culture, London offers an infinite amount of options and opportunities to suit every different couple; here are some of our favourites.
RIDE IN STYLE
Despite what you might think (especially if you're a regular commuter on the Central Line!), London is actually one of the best connected cities in the world. With 5 airports, over ground and underground train networks and the world famous London buses, your guests will have no problem finding their way around and enjoying the city while they're here.
There are also many options of transportation to the wedding venue when you are in London. Some fall in love with the idea of a 'fairy tale' wedding and choose a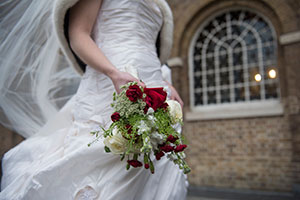 magical horse and carriage, stopping to take a ride through Hyde Park en route. If you are looking for a destination wedding, London may not be able to offer you white sands, but it is significantly easier for global friends to join and is undoubtedly one of the most exciting capital cities in the world.
LONDON CALLING
The wedding may be the star of the show, but the whole wedding party can make a weekend out of it if they are in London. Everything is accessible and at your fingertips from palaces and parks to the many museums and historic sites. It has also become increasingly popular to have an 'on the move' photoshoot, allowing you to incorporate stunning landmarks like the Houses of Parliament or the River Thames in the background of your wedding snaps. 
G& HIGH TEA?
While London has historically had a reputation for bad food, it's safe to say that is no longer the case. The capital has undergone a foodie revolution in the past ten years which has seen some of the world's best chefs flock to the capital to be a part of its buzzing food scene. 
Boasting some of the finest produce around, the city offers not only the best of British, but also a varied mix of every world cuisine you can imagine. Its position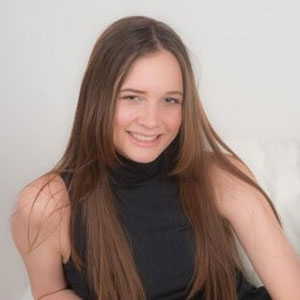 as one of the most diverse cities on earth means London has developed a large global community offering gastronomic delights from all around the globe. From a sophisticated high tea, to a smorgasbord of international flavours inspired by local food markets, London really does have it all.
Embracing the history and uniqueness of London is a great way to make your wedding day more special and memorable. If you're looking to incorporate some of the urban charm of the capital into your wedding day, let the Museum of Londonplay host and intertwine you into the rich history of the British capital.
Written by Nicole Parker, Events & Weddings Manager at the Museum of London