As Manchester's first urban and industrial wedding planning and styling team, the dynamic duo behind The Urban Wedding Company are shaking up the wedding scene. Here, we meet the women behind the magic…
So, who are they? Zoey O'Brien, a venue stylist, and Michelle Healey, a wedding planner, have formed a dream team in their home town of Manchester. They offer a complete styling and planning service for those who love seriously cool "urban luxury".
Both with successful wedding businesses, Zoey and Michelle decided to combine their skills and experience so they can provide the complete wedding service package of planning and styling for style-conscious couples. Often couples have to face the difficult choice of prioritising a design-led wedding, or a meticulously planned day. So, they wanted their couples to have the best of both worlds, with their passion being planning unique, perfectly executed weddings that ooze personality.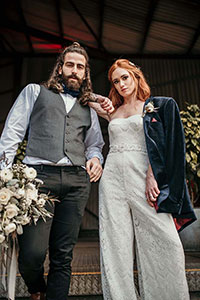 Zoey is the styling and design-focused half of The Urban Wedding Company. Running her own styling business for over two years, she is experienced in working with couples to bring their vision to life as well as helping them design a unique wedding.
Even though Zoey appreciates modern, urban styling, she is not a follower of trends, and prefers to make each wedding personal to her clients and really works on the wedding day telling their love story.
Zoey works with couples every step of the way,  collaborating closely alongside Michelle as couples think about the visual elements of their wedding day, from detailing the vision and look of the wedding to selecting and coordinating the perfect team of suppliers and bringing everything together with seamless style on the day itself.
Michelle has been a wedding planner and coordinator for over five years, delivering the planning side of a wedding. Michelle says, "It's not all roses, prosecco and pink fluff! Yes, it's damn hard work, but I can't imagine ever doing anything else. Playing a part in the happiest day of a couple's life is such a privilege, and I love it!"
Michelle really understands a couple's vision for their wedding day, so she can work with the right suppliers and plan the wedding perfectly. Couples know their wedding day is in safe hands with Michelle as she meticulously plans to their brief, knowing every detail about the wedding so couples can relax and have an amazing time.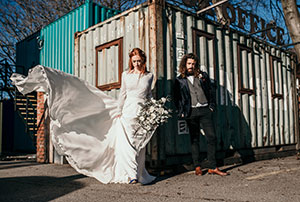 So book The Urban Wedding Company to plan, style and coordinate your wedding and be assured that Zoey and Michelle will listen, guide and support you every single step of the way.
Photo credit: Instagram pages