Summer can take its toll on our skin and hair, with our tans slowly fading and our skin feeling dry from air conditioning, chlorine and too much sun – it's time to get back your glow.
Sitting in air-conditioned rooms and planes absorbs the hair and skins natural moisture leaving it feeling dry and parched and it can be particularly detrimental to those who have skin conditions such as eczema, rosacea or psoriasis. However, giving your skin a little TLC with some carefully selected skin saviors will bring your complexion back from the brink, leaving it looking healthy and glowing again.
Products enriched with natural moisturising ingredients contain vital nutrients and moisture the skin needs for optimum health and radiance. Try using the RosehipPLUS Hydrating Cream, £24, allaboutbeauty.com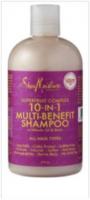 within  your  beauty  routine, the added avocado, chamomile, rose geranium and rosehip oil will hydrate the skin instantly, maintain softness and encourage healthier, more youthful looking skin.
If you've been spending your holidays splashing around in the pool, chances are that your skin and hair are now suffering because of it. Get chlorine damage under control by looking after your locks with the SheaMoisture Superfruit Complex 10-in-1 Multi-benefit Shampoo & Conditioner, £10.99 each, Boots - a sulphate-free way to cleanse away chlorine and the added antioxidants will renew vibrancy too. Chlori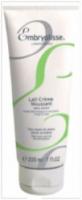 ne has an acidy property which can also cause havoc with our complexion too, as it kills off all of the good bacteria that the skin needs. Cleansing the skin daily with products that contain super fatty agents such as Shea Butter and sweet almond oil will help skin feel nourished again as these skin super-foods deeply nourish and boost collagen production in the skin cells. The Embryolisse Lait-Crème Moussant Sans Savon, £14.99, Boots contains both Shea Butter and Sweet Almond Oil and is suitable for even the most sensitive of skin too. Perfect for preventing skin fatigue; this pH balanced foaming cleanser will condition and improve skin texture,

leaving even the driest types, soft, supple, energised and younger looking.
While a healthy amount of Vitamin D is essential for a fresh-from-holiday glow, maintaining moisture levels and repairing skin damage is imperative to prevent premature ageing and dryness. At night your skin is working extra hard to repair skin cells from environmental and natural damage and a good night cream that supports this and rejuvenate and replenish is key. The RosehipPLUS Nourishing Night Cream, £29, allaboutbeauty.com, helps to maintain skin hydration and softness. This nightly cream improves the appearance of fine lines by promoting skin elasticity and texture. The combined natural ingredients of cocoa seed butter, jojoba seed oil and shea butter combine together to make sure you always wake up to beautiful, refreshed skin.
Event Date:
Tuesday, August 1, 2017 - 11:30