By Robyn Bishop 
With so much emphasis on that particular white dress, it's easy to forget that it's equally important for the groom to also feel his best. It's no secret that suit shopping can be a minefield. With so many different fits, styles and colours to choose from, seeking the perfect combination can be an overwhelming task. Tie the knot in style with some simple yet effective tips for getting it right. 
Take Your Time 
Once the date has been set, start shopping early to avoid a frantic rush. Whether you are buying or hiring your suit, always ensure that it's ready for pick up at a week before the wedding, that way you'll still have time for any last-minute tweaks.
Dress For The Season 
Know the average temperature on the month and destination of your wedding and find a suit to complement that. Get inspiration from current trends to find which materials are best suited to each season – being comfortable is key. 
Attention to Detail 
If in doubt, keep it simple and finish the look by accessorising well. Invest in classic pieces that can also serve as a keepsake from the day. Ensure that your choice of tie & pocket square complement the colour scheme and add a premium pair of cufflinks to elevate the look. 
Dancing King 
Choose your shoes in advance and wear them in! Whether you're opting for a classic brogue or an understated loafer, you want to be able to dance the night away.
Make it an Occasion  
Groomswear shopping doesn't have to be dull. Take along your best men, have a few beers and make it a day to remember. 
The EDIT– See what's hot in Groomswear right now: 
Base London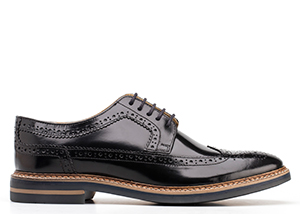 Turner Hi Shine Brogues - £74.99 
https://www.baselondon.com/turner-hi-shine-black
Simon Carter 
Simon Carter Twill Double Cuff White Shirt - £85
https://www.simoncarter.net/twill-double-cuff-white-shirt-scsh11-400w
Remus Uomo 
Tapered Fit Wool-Blend Stretch Mix & Match Suit - £329 
https://www.remusuomo.com/clothing/suits/tapered-fit-wool-blend-stretch-mix-and-match-suit
Cole Haan 
Tan Hamilton Grand Wingtip Oxford Shoe - £220 
https://www.colehaanstore.co.uk/products/tan-hamilton-grand-wingtip-oxford-shoe
Remus Uomo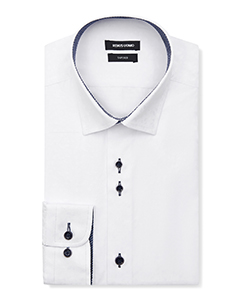 Tapered Fit Cotton-Blend Shirt - £49.99 
https://www.remusuomo.com/tapered-fit-cotton-blend-shirt-16939
Simon Carter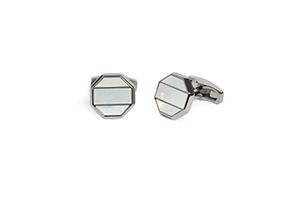 Shoji Mother Of Pearl and Gunmetal Cufflinks £75
https://www.simoncarter.net/shoji-mother-of-pearl-and-gunmetal-cufflink-shojim
Sebago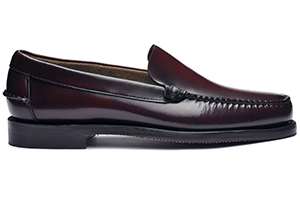 Dan Classic Loafer - £149.99 
https://www.sebago.co.uk/item/83/Sebago/CLASSIC-DAN-Brown-Burgundy.html
Burlington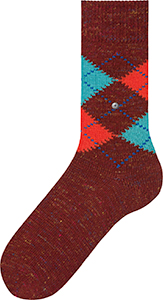 Tweed Argyle Men Socks £16 
https://www.burlington.de/uk_en/tweed-argyle-men-socks-brown-6315-5132