When you're planning a wedding, there is so much to think about, the whole process can get incredibly stressful and it's easy to let your budget get out of hand. Annoyingly there are also lots of hidden costs involved so I wanted to share the most common areas that can be surprisingly expensive.
Postage
First up is postage. Seriously! You may think that all you'll need to purchase are stamps but if you have a heavy or thick card stock for your invites the postage cost will go up. Make sure that your invites can happily fit into a standard envelope. Don't forget that the save the dates and thank you cards will also have to be posted so you could consider going online for these.
Outfits
It's not just your dress for the main event you'll need to worry about, you may also want to buy a new outfit for your hen party, the night before the wedding and the day after if you're having a brunch with your guests. If you want to save money here I would suggest borrowing something from a friend or bridesmaid, that way your outfit will still feel new to you and your friends will enjoy helping you out.
Wedding Stationery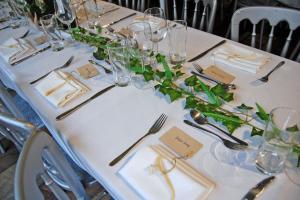 After the invites are sent out it's time to think about all the other paper products you'll need for the big day. Order of service, menus, buffet signs, table plans, table names, place settings and other signage for the day. To save costs, get your wedding party involved to help. Place settings don't necessary have to be perfect or designed by a professional, if you have nice handwriting you can easily write them yourself – or delegate to a trusted wedding party member!
Alterations
Some brands throw in alterations with the price of the garment but that can be a rare deal. A great way to save money on your outfits for the big day is to visit sample sales but remember that you'll probably have to have the dress altered to fit you. Always buy samples that are too large for you as clothes are much easier to take in than let out. Save some cash for last minute alterations, just in case.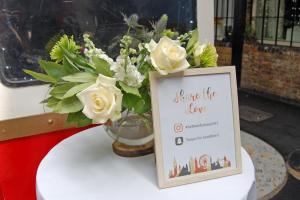 Audio Equipment
You'll probably need to fork out for a PA system so that your guests can hear you during any announcements, readings or speeches. Some wedding-ready venues will provide these for you but you may have to source them yourself. It's so important that your guests hear you and the music during the ceremony so a PA is definitely something you'll need at the wedding.
Extra Decor
Flowers and lighting will make up the majority of your decorations but you may also find yourself purchasing extra items here and there, before you know it you've spent a fortune on small decorative bits and bobs, here there and everywhere! Keep a list of all of the items you're buying and try to stay off Pinterest, if you can! Stick to a plan of things that you definitely need and don't stray from it.
Extra Meals
You've probably accounted for the cost of the wedding breakfast and canapés but if you're putting up friends and family you may have to feed people multiple times. Lots of couples host a rehearsal dinner the night before and a brunch the morning after, this can really rack up the catering costs. Maybe you could ask everyone to bring a dish or at least a bottle of booze to help keep the price down.
Gifts for Friends and Family
It's a lovely idea to make up little goodie bags or packages for the people who have helped you bring the wedding to life. Some couples choose to put together welcome baskets for every single guest, which is a lovely idea if you can afford it. Try to buy small gifts or if you have the time make them yourselves. Personalised mini bottles of champers and a heartfelt letter will go down as just as much of a treat.
I hope all these pointers will help you save some cash on your big day. Remember to stay focussed and only buy what you really need!
Congrats on your engagement, if you need any help or any more ideas please don't hesitate to drop me a line.  You can find me over at www.devinebride.co.uk and on laura@devinebride.co.uk.
Event Date:
Monday, July 3, 2017 - 09:45