Whether you are the bride, member of the bridal party or a wedding guest -  stand out in this season's hottest footwear range ALLYN created by Ashley Roberts. 
Allyn is a luxury footwear brand with a difference. Inspired by her rock n roll father and with her natural fashion flare; Ashley has brought together feminine looks and appeal with a touch of masculine detailing that will ensure the brand makes a statement. From a young age, Ashley has had a love affair with shoes.   Throughout her career she has done some amazing things, from being part of The Pussy Cat Dolls to I'm A Celebrity; and she can recollect moments in time when the shoes she has worn have cemented the occasion.  Ashley has created a brand, which ensures that a pair of shoes can easily make an outfit. Taking you from a regular Jo to kick-ass female.
Allyn is recognized for its high finishes and quality designs.  It is the feminine fabrics and the cowboy finishes that will ensure stand out.  Ashley and her creative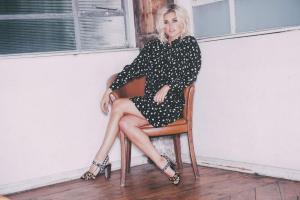 team have worked directly with an Italian factory to ensure the upmost quality.  The family-run factory has been producing and manufacturing footwear for over 30 years.
Drew comes in either white leather or leopard & gingham and is one of Ashley's favourites! See the full collection https://www.larizia.com/allyn-m194