You might think that, in these modern times, you can't go far wrong with a wedding DJ. If you can find someone who can provide and operate their own laptop, then you've instantly got access to pretty much every song ever. At the click of a button, the person behind the keyboard can summon anybody's all-time fave, so you must be onto a winner.
Well, there's a lot more to real DJing than throwing a Spotify playlist together on the fly, and for a deal as big as your wedding, you're going to want a real wedding DJ – someone who knows how these things play out, how to work a room and how to make your big night unforgettable for all. We've put together a list of things for you to consider while you're shopping around for wedding bands or a wedding DJ – and if you check each one, you should end up with a DJ who understands you.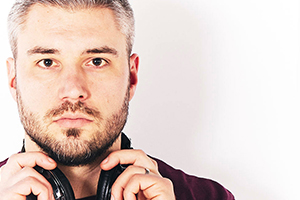 What kind of tunes do they play?
Any given DJ is likely to have a proclivity for one style of music or another – and you can get a good idea of what these styles might be from where they do their DJing. For example, you'd be treated to a lot more oldies, goldies and cheesies if you hire a DJ who mainly plays at weddings, whereas you're more likely to get all the most recent club anthems in a row with a DJ who gigs in a nightclub. This is where you need to think carefully about who's actually coming to your wedding. Young get-up-and-goers? Old sit-down-and-stayers? Usually you end up with a mixture of both, so you're better off playing it safe, choosing the crowd pleasers and saving the club anthems for another time. Check with your DJ what sort of stuff they play, and make sure you give them a list of what to play and what not to play. A professional wedding DJ will take these in their stride and put together something that'll suit you all down to the ground.
Do they have a good track record?
No, we don't mean a good collection of tracks and records – we're talking customer feedback. Most performers put themselves out there online these days, and most will leave room for and even welcome comments from clients. After all, if they've nothing to hide, they've nothing to fear! It's always worth having a read through, as the comment section will give you an insight into people's personal experiences with that particular DJ's service. And too many negative reviews will naturally lead you away from them and onto another DJ. It's also worth checking out where your chosen wedding DJ has played before– not only will this give you an idea of what style music they play, as mentioned above, but it will also give you an idea of their calibre as an established artist. A high end DJ will have a few big names on their CV – they might've got some corporate gigs for big companies like Ford or SKY, or have played at major festivals like Glastonbury or T in the Park, or even have played for celebrities, like Take That! or P!nk. And if this is the case, they must be doing something right! At any rate, check if they've mentioned how much experience they've had – they'll likely have mentioned they've been on the circuit for x amount of years, and if x is greater than 0, you're off to a good start.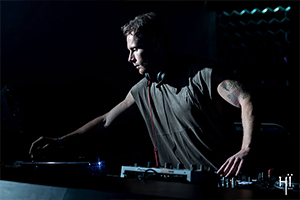 Do they take requests (well)?
Many of us have been that situation in the club where you think of the perfect song to come on next, and have no choice but to march up to the DJ's booth and strongly advise him to take your suggestion. Results vary from the reassuringly deferent 'I'll put it on later' to the downright ignorant 'security!', so it's best to know well in advance where your wedding DJ stands on this matter. Most experienced wedding or 'party' DJs will be familiar with requests and know how to appease even the most inebriated guests, whereas mix DJs will in all probability have carefully crafted a list of songs designed to flow continuously and uninterruptedly. If the latter is the case with your DJ, make sure you get your suggestions over to them well before your wedding day so they can incorporate them into their mix, and advise your guests that there's no space for requests to be taken. And if this doesn't sound fun or friendly enough for you, then you're better off finding yourself a more party-orientated DJ who's more adept at adapting to their crowd. But please advise your guests to be polite and conscious of the fact that the DJ is actually at work. A professional DJ knows that their task is to please the people, and a professional wedding DJ knows that they're tasked with making your night unique and unforgettable, so they should be willing to tailor their performance to be in accordance with your wedding vision – some just take a different approach to others.
Do they have quality equipment?
This may seem a little off-putting to the technophobes out there, but you don't have to be an expert to be able to tell professional equipment apart from an amateur set up. DJs who are more invested in their craft will have a reservoir of technical jargon at their disposal, and will most likely have backup equipment should anything go awry. There'll also be a marked difference in sound quality – a real pro will take a lot of pride in their work, there'll be no tinny-ness and the most appropriate EQ blend for your venue and audience. A professional wedding DJ will also be forthcoming with evidence that their equipment has been PAT tested, and that the pass is within date. They'll likely also have a choice of set up for different sized venues, so you shouldn't end up with a rig too small to fill the room with tunes, or too large and bulky to fit in the designated area.
So, once you've found out whether your DJ plays or is willing to play the type of music you want, whether they've given good performances in the past, whether they take your suggestions into account either before or on the day of your wedding and whether their equipment is of a professional standard, the next thing to consider is whether their services are available within your budget! Even if they tick all the boxes, be careful not to overpay, because a bit more shopping around online could well find you the same thing at a more affordable price. And, likewise, don't be so tempted by a great deal that you overlook the quality and reputation of the wedding DJ that's offering you it. Congratulations, and good luck with your search!
You can find more information on finding the perfect wedding DJ here.