Weddings are no longer able to take place in the UK as a result of the coronavirus pandemic – and scientists are urging the government to continue restricting ceremonies well into 2021 due to how quickly the virus can spread at larger social gatherings.
This uncertainty means many couples across the country are now left wondering what they should be doing about their suppliers if their upcoming nuptials have been postponed or, in some cases, cancelled. Kiren Cox, solicitor in Nelsons' dispute resolution team, said she has encountered scenarios where wedding venues, caterers, photographers and other suppliers are less willing to give refunds.
Kiren said: "There is already a lot to think about when planning your big day and stress levels will have increased due to the pandemic. Many couples have reported that their wedding has been impacted by the lockdown measures, and we've seen clients approach us after suppliers have refused to return their deposits following a cancellation or amend the booking date following postponement.
"With most wedding bookings, you pay a non-refundable deposit when booking and the remaining balance closer to the date of the ceremony. If the wedding doesn't go ahead as planned and it is you cancelling, you may still be obliged to pay the full cost of the supplier.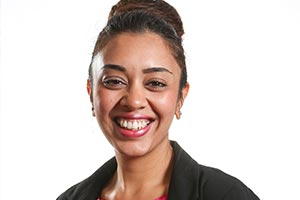 "There are a fair few people who do not go to the extent of reading the small print when signing contracts as, in reality, they're too busy thinking about their wedding plans. And despite a venue suggesting taking out wedding insurance, there will still be a percentage of people that ignore this advice as they don't believe anything will go wrong – let alone that the country will come to a standstill because of a global pandemic.
"However, if you have been unfortunate enough to have your wedding plans scuppered by coronavirus and are now in disputes with your wedding suppliers regarding refunds and amendments, there are some things you can do.
"The legal issue here is that there is a request by one party to vary the terms of a contract. In this case, it would be to move the date that was originally agreed. Of course, if you're postponing your date, your suppliers may ask you to choose a less popular day or pay a supplement for peak times. In terms of ascertaining how rigid the terms of your contract are, you should ask:
Are there any circumstances in which the contract allows you to cancel and request a full refund? If not, how do the terms favour the supplier? 
Does the contract allow for any amendments to be made in any type of circumstances? For example, does the document say something like "in the event there is an 'act of god', we will allow you to amend the date of your event".
Has your supplier been in contact to offer you any alternatives to your event date? If so, are these suitable/unsuitable and why? 
During negotiations/contact with your supplier, have they advised you whether they have consulted their insurers?  
"It may be that there is a possibility of you claiming a refund if you are able to show that the terms of the contract wholly benefit the supplier, with no regard being given to you as the other party. Additionally, the contract could include terms that are deemed to be unfair to you as a party to the contract. Finally, if the suppliers are making proposals that are beyond the contemplation of what was initially agreed, it is arguable that the contract is no longer capable of being performed."
For more information or support, please visit www.nelsonslaw.co.uk/business-disputes or call 0800 024 1976.
Event Date:
Tuesday, May 12, 2020 - 10:15