With its miles of white sand beaches, spectacular Indian Ocean views and forested backdrops, Mauritius is a beautiful and varied destination to celebrate a wedding or honeymoon. Whether guests would like to get married on the island or spend some post-wedmin time in Mauritius for a relaxing honeymoon, there are plenty of new offerings for couples and newlyweds to enjoy during their time on the paradise island.
With more couples opting to get married abroad, Mauritius is the perfect destination to host a long-haul wedding. For a quiet and private ceremony, the five-star Four Seasons in Anahita has launched its new wedding package. Quiet Beach is a fantastic location for a couple or small group. Guests are invited to take advantage of the resort's quirky offerings which include a Bridal Buggy service, decorated with beautiful fabrics and fresh flowers, with the classic 'happily ever after' sign attached to the back for the newlyweds to cruise around in on their special day.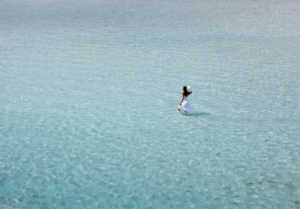 At the five-star Shangri-La Le Touessrok Resort & Spa, couples can host their special day on the L'Ilot Mangénie, an exclusive and private island reserved for resort guests. Couples will take a boat ride to the island and enjoy the calm waters of the lagoon as they spend their wedding in complete privacy. Post wedding day, guests can take full advantage of hotel amenities which include some fabulous restaurants and spa facilities.
Mauritius is not short of new and interesting experiences for visitors to the island. In January 2018, the Victoria Beachcomber Resort and Spa is set to introduce its newest adult-only wing and the island's first Swim-Up rooms. The new Victoria for Two will consist of 40 two-person terraced rooms which will open up to a private beach and marine park. The new Swim-Up rooms will all be sea-facing and open up onto an 800m2 swimming pool. 
For an authentic and individual experience, LUX* Le Morne is offering the new 'Sea Urchin Tasting at Sunset' experience. Watch the sun set as the sea urchins are freshly caught by the resident guest experience manager who heads into the lagoon in search of one of Mauritius's most special delicacies. The sea urchins are then cut, cleaned and served fresh to guests on the beach during sunset.
For more information visit www.tourism-mauritius.mu/