Liverpool brought us the Beatles and some of the best Premiership football in the world. Named the European Capital of Culture in 2008, Liverpool has become famous outside the two well-known facts above: one of the best cities for events in the world. It is definitely worth a visit, and what better way to explore the city than by shopping for your wedding Jewellery.
A lesser known fact about Liverpool, unless you happen to live there, is how good the shopping is. The same high street stores exist as everywhere else, but Liverpool boasts small indie boutiques that give the city its unique identity. Miltons Diamonds is one of these. Established well over 100 years ago, and now managed by 4th generation family members, the store is well-known throughout Liverpool. It is one of the most trusted pawnbrokers and jewellery stores in the city.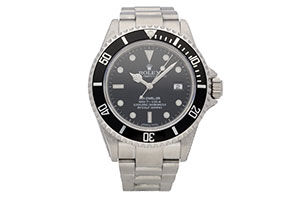 When you visit you will be forgiven for not going straight to the diamond rings but having a look at the watches first; Rolex, Omega and Cartier are just a few of the premium brands Miltons stock. They offer the largest selection of second-hand watches, after Watchfinder, in the country. So, if you happen to be shopping for your partner and gifting him a one-off piece to commemorate this special occasion you're in the right place. You can save tens of thousands of pounds from the RRP through buying a second-hand watch.
Right: ROLEX Sea-Dweller 16600 - Black Dial - Circa 2002 £6,499.00
The engagement ring selection at Miltons is just as striking. If you already have a ring style in mind speak to a member of staff and they can talk it through with you and offer up their suggestions. Ideas can change though, Ben Co-Director at Miltons Diamonds says that is not uncommon for customers to alter their perspective in store,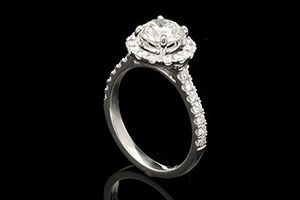 'We have a large stock of both new and secondhand rings. When a customer visits one of our stores they will often look at the new engagement rings first but will be drawn to the secondhand rings as they offer so much more value for money. Due to the secondhand rings being better value for money I would say we sell more of these rings than our new stock.'
One thing is certain though, you will leave Liverpool with a lot more than you bargained for. Whether that's a great new brunch spot, a cool outfit, or your dream piece of wedding jewellery.
Visit the online store now to make a selection: Miltons Diamonds.