Planning a wedding is a big undertaking which is as exciting as it is daunting, particularly if your dreaming of a luxury, opulent affair. The Grand Hotel & Spa, Yorkshire's only five-star hotel, prides themselves on creating unforgettable experiences for couples and their guests. Here, Catherine Smith, wedding coordinator at The Grand, shares her advice on creating the ultimate five-star wedding.
Venue
Securing your dream venue is the first step on your way to creating the ultimate luxury wedding. There's no substitute for stunning architecture and original features which serve as the perfect backdrop for your special day, as well as surrounding landmarks and unbeatable views for your wedding photography.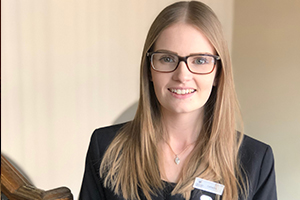 Location is key when you're looking to bring together friends and family and it is important to find that perfect venue with fantastic access from all corners of the UK and beyond. Five-star weddings aren't always elaborate affairs, your venue should also be able to cater for more intimate, lavish weddings without compromising on luxury. What's more, a five-star venue should also enhance your guests experience - from bringing the bridal party together the night before for dinner, Afternoon Tea or spa treatments, to guests having somewhere to retire when the night is over.
At the Grand, we endeavour to deliver five-star treatment to every couple on their special day, and with that in mind, we never hold more than one wedding on the same date. Not all venues offer this exclusivity, so it's definitely something to enquire about when visiting potential venues.
Suppliers
In addition to the elements that the venue can provide, external suppliers are key to bringing your wedding to life with unique touches. Your wedding coordinator will be able to recommend luxury suppliers who are familiar with the venue, suggest ideas to make your special day even more luxurious - from quality florists with personalised flower arrangements to lavish patisserie tables in place of traditional cakes – and be on hand to help coordinate your suppliers to ensure everything runs smoothly.
More frequently we're seeing that the best weddings showcase the personality of the couple and luxury doesn't have to mean 'traditional'. Donut Walls and edible centrepieces can create more texture to your day, adding another element for your guests.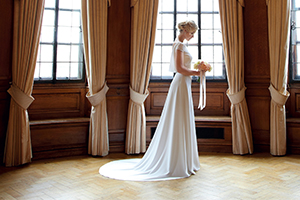 Planning and Support
Luxury weddings no doubt take a lot of dedication and organisation, but don't assume that this means hiring additional help. Luxury venues often come with dedicated wedding coordinators who have a wealth of knowledge and experience and can help envisage your big day, bringing to life all your ideas and desires.
They will be on hand from the very beginning, helping to pick your perfect date, craft your menu, coordinate your suppliers and help manage your check list. You can also expect your wedding coordinator to be on hand during the day, giving you peace of mind that everything is being handled with the utmost precision from perfectly positioned wedding favours to magically fixing a broken zip on the big day!
Cuisine
From canapes to cake, food is such a key part of any wedding. When planning a luxury wedding, pay attention to the quality of food that your venue will be serving - locally sourced, seasonal ingredients can make the world of difference to your dishes as well as team of award-winning, expert chefs. Most venues offer carefully crafted set menus, but for an extra touch, why not work with the chefs to create your own bespoke menu?
You could even do away with the traditional Wedding Breakfast and opt for something more opulent such as a five-course tasting menu with optional wine flight - perfect for more intimate soirees.
The little things
It is the special touches and additions that set luxury weddings apart from the rest, and it is the job of the wedding coordinator to ensure you have considered everything. From arranging grand helicopter arrivals to having owls as ring bearers, trust in your wedding coordinator will help you create an unforgettable, five-star experience.
For more information on planning a five-star wedding contact The Grand Hotel & Spa here.