Vows and venues have spoken to some of the experts in the hairdressing world, to find you the best wedding hairstyles for your winter wedding.
Winter wedding hairstyles expert quotes
KAREN THOMSON, OWNER OF KAM HAIR AND BODY SPA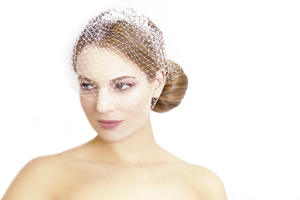 You can never go wrong with class up do wedding hairstyles, they are perfect for all hair lengths and there are arrays of styles from buns, to chignons to beehives that you can go for. Add a sparkly accessory to give the up do some extra glamour! Big bouncy hair is also a great hairstyle for a Chrtistmas wedding, use rollers to give the hair extra volume and make sure the hair has a healthy shine to give a luxurious finish. If you're looking for a new hair colour for the festive period, why not opt for an ice blonde hue that resembles the look of snow! www.kamhairandbodyspa.co.uk
SUZIE MCGILL, INTERNATIONAL ARTISTIC DIRECTOR, OWNER OF RAINBOW ROOM INTERNATIONAL'S UDDINGSTON SALON AND SCOTTISH HAIRDRESSER OF THE YEAR 2016 WITH DYLAN BRITTAIN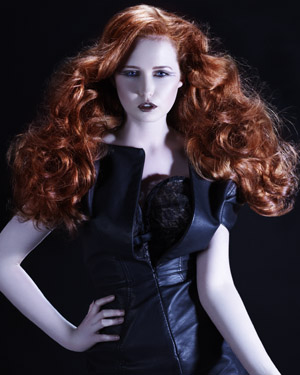 Normally, I would recommend big bouncy hair that looks shiny and healthy looking. This is very glam and can give a bit of sparkle in the dark days of winter. If the client doesn't have a lot of hair, I would normally recommend clip-in extensions, which can give you instant volume and height. 
If you would prefer a sophisticated updo why not try the chic topknot that's sleek and glossy, which will ensure you stand out. Slick back the hair into a very high ponytail (about 5 or 6cm from the hairline is perfect) and secure with a band. Backcomb the ponytail and twist until the hair forms a bun, then secure with Kirby grips. If your hair is shorter, you can always use a bun donut and pull the ponytail through the middle then secure with grips. Spritz with an extra hold hairspray so your style last well into the night. The top knot is also the perfect look for morning after hair, so pack a few extra hairgrips if you are staying the night and leave a little messier, for a relaxed take on the trend. www.rainbowroominternational.com/booking
KAREN BROWN, OWNER OF HAIR BY JFK
One of my favourite hairstyles for a winter/Christmas wedding is the slicked-back look, which looks elegant, yet sexy. Backcomb the roots prior to using gel or serum to slick the hair back to give the hair volume and to create a more glamorous style. Hairstyles with lots of texture, such as waves and curls are also great for the season. For a more effortless look, opt for delicate waves, or for a more out there, glamorous look, opt for big bouncy curls. www.hairbyjfk.com/
LEAH DURRANT, DIRECTOR OF LEAH DURRANT HAIR SALON & BEAUTY RE:TREAT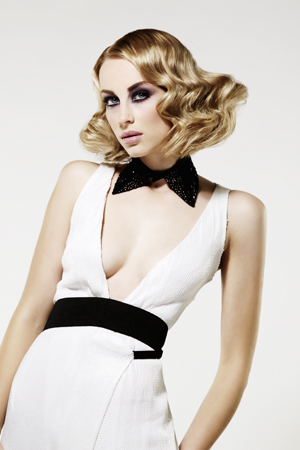 Vintage waves are timeless and are favourite hairstyle amongst celebrities. This hairstyle is such a flattering and feminine hairstyle and is very old school Hollywood! To create the look, curling tongs should be used and the curls should start roughly a third way down the head. Once you have finished curling all your hair, lightly brush through the hair for a softer look and then sprits with a shine spray or use an oil or serum to give the hair a more polished, glossy finish.
Half-up, half-down hairstyles are another hairstyle I love for a winter wedding. Topknot are super easy to create and look effortless and playful. Braids also look great when incorporated into a half-up hairstyle. For something more soft and romantic, choose a crown braid or for something a bit more modern and edgy choose a half-up French braid. www.leahdurrant.co.uk/beauty-retreat/
MICHELLE PATERSON, HAIR MANAGER AT POUTS & PINUPS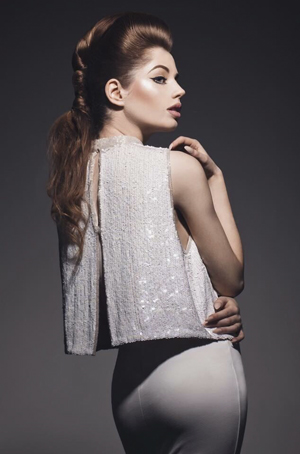 Ponytails are very on trend for winter 2017 and look great for winter wedding hairstyles. Whether you opt for a high or low ponytail this look is quick and easy to create and looks super sophisticated. If you are thinking of going for a high ponytail, leave some hair or a fringe out to give the hairstyle a softer look and to frame the face. Add a texturising product to damp hair prior to blow-drying and creating your ponytail for a more effortless look. For a more elegant, sleek style, use flat irons on the hair prior to creating your ponytail and with the hair going into the hair tie, use some gel or serum to get rid of any flyaways and to make the hair look more polished. Use a ribbon to secure your ponytail together and give it an extra bit of edge or go for an embellished headband or bejewelled clip or brooch for some sparkle. @poutspinups