Clogau have teamed up with Royal harpist Claire Jones to create her latest album, 'This Love'. 
Claire Jones' album launched on the 28th July, which is the start of Britain's most popular weekend for weddings of the whole year!! Produced in partnership with Clogau, they believe that the album is the perfect thing to listen to whilst deciding on which Clogau Compose engagement ring to present your loved one!
This Love includes timeless love classics including Intermezzo from Cavalleria Rusticana, Romance from The Gadfly and Cannon in D Major,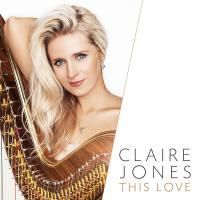 alongside the passion and splendor of big screen love themes such as The Balcony Scene from Romeo and Juliet, A
Thousand Years from Twilight and Cinema Paradiso. There are a few surprises too, such as Across the Stars from Star Wars Attack of the Clones and brand new works including a new composition by Claire's husband Chris Marshall called Cariad, which means 'love' in Welsh, dedicated to their daughter.
Claire Jones also inspired a collection of stunning pieces inspired by the elegant harp and acted as an ambassador for the collection - "Clogau is a business firmly rooted in the culture of Wales and inspired by our landscape. It is also successfully growing a strong international reputation. I think we're a great fit, and I'm very proud to be the face of their new Heartstrings collection."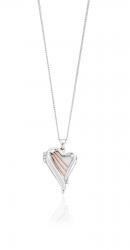 From 2007 until 2010 Claire was the Official Harpist to HRH The Prince of Wales, making her the longest serving Royal harpist to date. During this appointment, Claire regularly performed for the Royal Family and their distinguished guests at the Royal palaces. 
In April 2011, on the day of the Royal wedding, she performed for the newly married Duke and Duchess of Cambridge at their wedding reception in Buckingham Palace.
Event Date:
Friday, September 1, 2017 - 15:15