Experience newly-wedded bliss and find a child-friendly honeymoon retreat perfect for a family-moon as Health and Fitness Travel, the wellness holiday specialists, share their best family-moons so you won't have to leave the children at home.
Forget the complications of leaving your kids behind and discover an exceptional, child-friendly honeymoon destination that will bring happiness to the entire family. Create new memories as newlyweds in the relaxation of a luxury spa, while your kids have the time of their lives in the Kids Club, packed full of exciting activities, excursions and budding friendships. You will find a luxury honeymoon retreat that is suited to the whole family's needs, with activities that will appeal to children of all ages and interests. Make the most of family time on a family-moon, where you can all experience a dream, child-friendly Honeymoon that none of you will ever forget.
Thailand: Soneva Kiri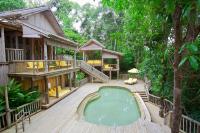 Fly to Thailand and create lasting memories with the loved ones you just couldn't leave behind. You and your significant other can watch movies under the stars as your children enjoy the wide range of exciting daily activities. Experience a life-changing adventure and wellness honeymoon and make perfect moments as a couple whilst still enjoying a fantastic range of adventurous excursions and luxury spa treatments. Let your children explore the Eco Den built like a treehouse, with activities tailored to suit various age ranges including rainforest walks and chocolate making, as you enjoy a child-friendly honeymoon retreat with your spouse.
Italy: Lefay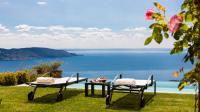 Escape for a child-friendly family-moon at Lefay in Italy by indulging in a rejuvenating range of treatments, from aromatic body wraps to acupuncture, safe in the knowledge that your children will be completely entertained at the Kids Club. Your children will experience a host of fun games and activities whilst also enjoying a specialised menu so they can eat lunch with their new friends. You and your significant other will be free to relax uninterrupted on a luxury spa honeymoon, with natural healing therapies that will make for a romantic yet child-friendly family-moon.
Mauritius: Shanti Maurice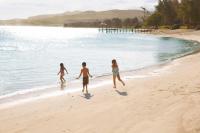 Restore your mental well-being and revitalise your fitness with on a honeymoon activity holiday, so you and your loved ones can experience activities like kayaking, wind-surfing and more. Your kids will have an amazing time with face painting, crab hunting and cooking classes at Les Petits Dodos Kids Club in Mauritius, where organised field trips to the nearby Crocodile Park are also available. Whilst your children are busy, you and your partner can awaken your senses with ancient and modern wellness programmes. Rejuvenate together on a child-friendly family-moon, thanks to dedicated personal trainers, Ayurvedic physicians and yoga masters.
Turkey: D-Hotel Maris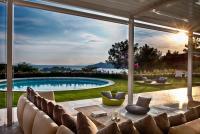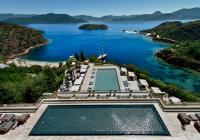 Relax on a child-friendly honeymoon at this award-winning ESPA spa, with therapies including hot stone back massages, facials and specialised teen spa treatments for your older children to enjoy. Explore the breath-taking views on this ultimate luxury wellness honeymoon and relish some quiet alone time when your kids are busy at the Teenage Club, offering exciting water sport activities and specialised tennis coaching from a Wimbledon champion. You can all re-connect on this child-friendly retreat during a guided mountain biking experience or kayaking on the tranquil blue ocean offering the perfect setting for an active family-moon.
Antigua: Carlisle Bay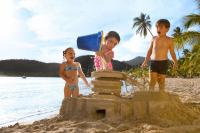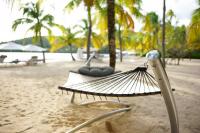 You can enjoy an exciting family retreat in Antigua, where sailing, snorkelling and water-skiing can be experienced on your own private beach. There are several Kids Clubs available with activities suited to all age ranges and interests. Reward yourself with some newlywed alone time while your kids build rafts, try zip-wiring and engage in fun BBQ parties and shopping trips. If the idea of celebrating a family-moon with your significant other by meditating on blissful white sands or relaxing in the warm waters sounds appealing, then look no further than this beach wellness honeymoon for the perfect romantic getaway.
For advice, guidance and booking visit www.healthandfitnesstravel.com or call 0203 397 8891
About Paul Joseph:
Wellness Travel Specialist and Entrepreneur, Paul Joseph, is the co-founder of Health and Fitness Travel, a global leader in wellness holidays worldwide. Always ahead of the curve in pioneering new health programmes that revive the soul, boost fitness or address serious health issues, the worldwide wellness tourism industry has now become a multi-billion sector, growing faster than travel in general. Paul has a wealth of PR, Marketing, Sales and Management experience in the health and tourism industry, consulting leading hotels on their wellness strategy and contributing regularly to broadcast and media interviews.
About Health and Fitness Travel:
Health and Fitness Travel is a global luxury wellness travel company that originated in the UK in 2010 and is committed to providing healthy holidays that enhance and change lives. Created by Paul Joseph and Adam Heathcote as a result of their passion for health and fitness travel and offering bespoke holidays to improve people's well-being to lead happier and healthier lives.
Health and Fitness Travel offers clients a tailor-made seamless service with the very best health and fitness holidays, handpicked by its expert team, together with exclusive and added value packages with the best deals. As leading specialists, Health and Fitness Travel has also created their own collection of trademark healthy holidays in various destinations which include Fusion Fitness™ BodyBreaks™ and Discover Recover™, offering clients the best value and holiday experience. For more information visit: www.healthandfitnesstravel.com
Like us on Facebook
Follow us on Twitter (@hf_travel)
Follow us on Instagram
Join  us on Google+
Follow us on Pinterest
Event Date:
Thursday, August 3, 2017 - 12:30