Everyone wants their wedding to be the best, the one their friends remember for all the right reasons, and the one that goes down in their family as the most momentous of celebrations.  Aside from sorting out a drink for the toasts, a nice meal and the right entertainment, there are other key factors that will ensure your wedding guests are comfortable and relaxed, and above all, have an amazing time.  
Ensure They Are Well Informed 
First and foremost, ensure your guests have enough of the right information in plenty of time.  Ensure you have the full address and post code on your invitations, plus any special or insider information on the venue, locality or date – eg if there is a shortcut by car, or if there is another celebration or festival in the area the same weekend that may mean guests will need to book transport or accommodation early, or if the venue takes card payments.  Maps, key info and contacts, or app suggestions are always handy too.  If you're not keen on having too much blurb on your invitations, consider a simple wedding website or even a private Facebook group with all the relevant info on it that will make an easy point of reference for your guests.  How many times have you been wedding bound only to scramble about for the original invite to double check the start time?  Likewise, any advanced notification that guests will need to stop off at a cash machine en route is always well received and much appreciated!  
Transport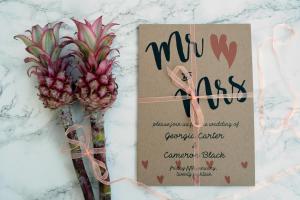 While this is very much location and budget dependent on your part, having to take the car to help you celebrate will almost certainly dampen any guests' day.  Convenience to your guests will dictate this, so make it as easy as possible for them to join you (and arrive relaxed) on the day.  Even if your guests don't all drink, putting on a bus to your wedding will ease any possible stresses before the day even starts, from traffic right through to outfits.  If you are getting married at a venue easily accessible by public transport, consider coordinating your finishing time with the last bus or train.  If neither of these is an option, consider negotiating set prices with a local taxi company, and perhaps pop a little notice at the bar with last bus and train times, and local taxi numbers (plus any details of preferred rates, of course).  
Venue 
Facilities are often taken for granted, but with more and more couples opting for more untraditional venues these days, checking all the facilities available in advance is a must.  Are there easily accessible loos?  Are they warm?  Is there disabled access?  Is there baby changing facilities?  Are there high chairs available?  Is there on site heating and air con?  Does the venue take card payments?  Is there parking?  Are there onsite catering/kitchen facilities?  
Is there any uneven ground or any steep stairs or walkways that may be hazardous for the elderly or dangerous for children?  Any of these could make or break your venue choice if you can't supply a solution or an alternative facility.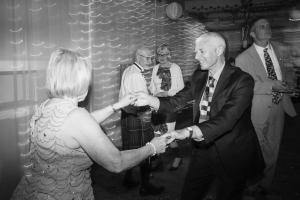 Catering 
A basic rule is to ensure there is adequate (and enough) food to feed everyone – this sounds obvious but don't forget about any veggies or little ones.  A well fed and watered guest is a happy guest!  Additional things to check for include; if the venue offers options and alternatives for vegetarians, vegans, allergies, babies, and children, and if they will accommodate special requests generally – and if any of these options costs any extra.  Also, a big deal for me is having something to nibble while waiting for dinner, whether that be to get through the speeches or to stop me getting too drunk while waiting on the next course!  
Little Extras
Often at weddings, guests are on the go from early morning right through to midnight.  Any additional extras you can provide may save someone's day.  Consider a little ladies basket in the loos, this could include anything from tampons, to hairspray, to plasters and paracetamol.  A little cluster in the men's would also be appreciated I'm sure, which could include deodorant or even just some tissues.  I am also a big fan of 'ditch and dance' flipflop boxes on the dance floor!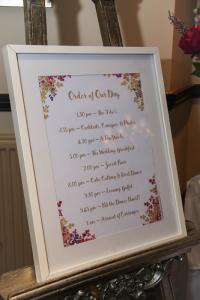 As a wedding tasker and planner, and also as an avid wedding goer, I can tell you that any or all of the above would be much appreciated by me personally!  
Congrats on your engagement, if you need any help or any more ideas please don't hesitate to drop me a line.  You can find me over at www.devinebride.co.uk and on laura@devinebride.co.uk. 
All stationery photos featured is work by Laura Devine of Devine Bride. 
By Laura Devine of Devine Bride
About the author, Laura Devine of Devine Bride:  
Laura is a wedding tasker and runs the multi award-winning wedding blog Devine Bride.  Laura offers pick and mix wedding planning, from stationery to styling, hire a bridesmaid to help on the day, and from wedding planning to wedding websites.  Her honest and practical blog covers hen parties to honeymoons and everything in between.  
Laura won Best Rising Star at the Wedding Blog Awards 2016, Wedding of the Year 2016 with Your London Wedding Magazine, and was highly commended in the Wedding and Events category at the UK Blog Awards 2017.  
Laura is Glasgow born and bred but now splits her time between Scotland and London, where she lives, works and plays.  She is a graduate of the Glasgow School of Art and the London College of Fashion.
In her words, "Weddings are important because they celebrate life and possibility, and ultimately, it's all about making people happy – and I love that."