GOLDSMITHS is proud to be named headline sponsor for this year's Condé Nast Brides – The Show 2017, having supported the event to great success in its previous years.
This September (29 – 01 October), the very best from the bridal industry come together to share expertise, knowledge and inspiration on how to host a dream wedding as Condé Nast Brides magazine is spectacularly brought to life through the likes of catwalk shows, The Imagination Room and Bridal Bar. 
Leading luxury high street jeweller Goldsmiths is the destination for brides-to-be with each of its 100 plus local showrooms specialising in all engagement and wedding needs from bridal jewellery to gifting. 
Goldsmiths very own jewellery experts will be on hand at the stand to provide exceptional advice on the perfect rings for brides and their partners through its Bespoke Bridal services – whether it's an engagement, wedding or eternity ring.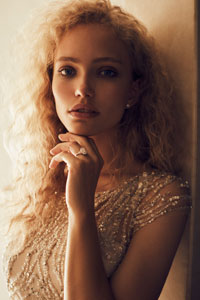 The unparalleled craftsmanship of the One of a Kind service allows customers to design their own engagement ring. From solitaire set shoulders to a timeless vintage inspired ring, simply choose from the beautiful settings in platinum, white or yellow gold and add the 'pièce de résistance'; the diamond. Decide on choice of cut, clarity and colour to make it unique. 
Visitors to the show can browse through The Bespoke Wedding Ring Box and pick from a variety of styles and options, carefully selecting fit, width and metal type. With an option to personalise your chosen rings with a pattern or engraving, you can capture your love story in a piece of jewellery to be treasured forever. The Bespoke Eternity Ring Box consists of over 1,000 unique options in a range of 64 styles, seven metal types and three diamond qualities to suit individual personality and style. 
As well as the Bespoke services, Goldsmiths will also be showcasing some of its most prestigious collections at the event. Jenny Packham's latest collection of wedding bands and bridal jewellery, inspired by her love of diamonds and embellishment, features rings, earrings and necklaces. Meanwhile, Mappin & Webb's Masquerade, Empress and Beaumont collections pair the finest stones with beautiful 18 carat settings guaranteed to add that extra sparkle on the big day.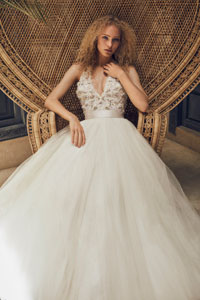 Complete the look with Goldsmiths Bridal Essentials collection. From your 'something blue' to lustrous diamonds and pearls, the range sees classic design meet with contemporary style for the perfect finishing touch to complement any wedding gown.
Goldsmiths are also offering one lucky Brides attendee the chance to win a wedding jewellery package worth up to £10,000 with four runners up receiving his and her wedding bands or a charming diamond pendant and earrings set. Each entrant will be given a golden ticket on arrival which will need to be taken to their local store to find out if they are a winner.
Craig Bolton, Goldsmiths executive director said: "We are delighted to be the exclusive partner for Brides – The Show 2017. Every one of our 100 UK-wide showrooms help couples on their journey from the proposal to walking down the aisle and presenting gifts to the bridal party, which is a privilege to play a role in. 
"We are looking forward to showing this year's guests what we have in store for the wedding season ahead at the show this autumn."
Conde Nast Brides The Show 2017, September 29th – 1st October 2017 at the Business Design Centre in Islington, London. Tickets now available to purchase at www.bridestheshow.co.uk