Located on Old Christchurch Road, at the site of the former Dusk till Dawn nightclub, The MacGuffin Project is the south coasts newest attraction everyone is talking about.
Bringing a slice of London magic to Bournemouth town centre, The MacGuffin Project offers people an escape from reality by immersing you into the dark but beautiful world of the long forgotten MacGuffin Carnival. It's down to you and your team to work together, unravel the mysteries and overcome the challenges that unfold before you. Interact with machines, communicate with lost souls and piece together the past as you race against time to complete your missions.
Challenging the concept of traditional cut-rate 'escape rooms', no expense has been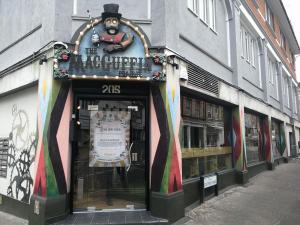 spared in creating a fully themed steampunk inspired environment. Working in conjunction with build partner, seeper.com, the pioneering London based studio has spearheaded innovations across art and technology with some of the world's largest brands.
The town centre attraction has four experiences, and can cater for 24 people. Also onsite is a breakout space that can seat 10 people, with a large screen and Apple TV, showing a live video feed from all experiences, making it ideal for group parties, team building and assessment centres.
This is a great way for stag and hen groups or couples double-dating to find out about each other in a unique and quirky manner. From how they handle puzzles and tricky situations, to being under pressure and what they're like working as part of a team! Perhaps something different from your standard dinner and a movie type of date and certainly more memorable!
Currently there are two compelling stories available to book. The first is The MacGuffin, where players attempt to uncover the truth behind the demise of The MacGuffin Carnival and the rise of The MacGuffin Machine. The second captivating experience is The Fortune Teller – where the MacGuffin Machine seeks to eliminate the threat of the Fortune Teller's power with a crystal ball. A third game, The Magician, is coming soon..
Players are encouraged to check slots online to avoid disappointment!
T: 01202 290 914
E: info@themacguffinproject.com
A: 205, Old Christchurch Rd, Bournemouth BH1 1JU
Quote from Sarah Gill, UK escape room record holder:
"We had a really wonderful time and were utterly spoilt at MacGuffin. It's a great mix of fantastic immersion and creative ideas. There aren't many escape rooms around the country that don't have timers, and whilst it took a bit of getting used to the first time we played a room without a visible or audible countdown clock, we've found that it really does add to the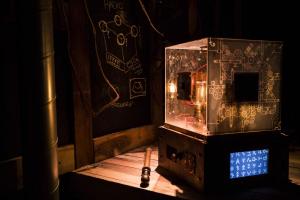 atmosphere and immersion. MacGuffin has a particularly fantastic grasp on audio and visual player-feedback to help with the flow of their games – these are little touches that many may not recognise, but are wonderful design elements that assist in keeping players on track without breaking the character or immersion of the room. The story element is strong and we definitely saw a great number of new implementations and original puzzle ideas that we hadn't seen elsewhere!"
Quotes from guests:
"Without a doubt, one of the best escape rooms ever. So much effort and consideration has been put into the design of the room, the puzzles, the narrative, and the overall look. You really feel like you're at the carnival.
I had done two escape rooms before, but neither of those compared to the experience MacGuffin offer. The steampunk theme is amazing. The puzzles make a lot of sense and are the exact right difficulty level - not too easy, not too hardcore. There's a nice mix of puzzles as well, meaning that every person will be able to contribute something to the team. MacGuffin also has an immersive narrative that sucks you into a story, instead of just a little scenario that is told before you enter. Whether you're a beginner or an expert, I can assure you that MacGuffin will give you a great experience that'll have you talking about it long after."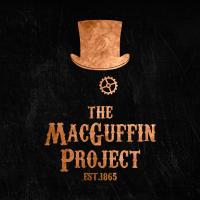 "Great teambuilding evening. The best escape room experience I've had. Just the right level of intrigue and difficulty. Very well executed. And we only just made it out in time!"
"Without doubt the MacGuffin Project is the most sophisticated entertainment for grown-ups I've encountered in a long time. From the start to finish the atmosphere sets your senses alight and at times it's scary! Great for a group of friends or colleagues, you won't be disappointed. Cannot wait to try their new rooms."
Event Date:
Wednesday, July 26, 2017 - 09:00