Wedding season is in full swing, the engagement rings and dresses have already been chosen but there is one last detail that is very important – the wedding bands!
Clogau's beautiful collection of wedding bands ranges from stunningly simple to diamond encrusted designs entwined with filigree. Fit for a princess, the royal family have been crafting their weddings rings in Clogau's rare welsh gold since 1923, (The tradition was founded by The Queen Mother on her marriage to King George VI), each ring from a single suggest that was extracted from the Clogau St. David's Gold Mine, both the late Princess Diana and The Duchess of Cambridge rings are crafted from this nugget!
Key members of the Royal Family that have had Welsh gold wedding rings include:
1923 The Queen Mother's marriage to King George VI
1947 Queen Elizabeth II marriage to Prince Phillip
1960 Princess Margaret's marriage
1973 Princess Anne's marriage
1981 The marriage of Princess Diana and Prince Charles
2005 Prince Charles's marriage to Camilla, Duchess of Cornwall
2011 Catherine Middleton's marriage to Prince William.
 Wedding rings have for centuries been used to symbolise commitment, devotion and loyalty to a partner, at Clogau we understand the importance of finding the perfect wedding ring; this is reflected in our exquisite collection.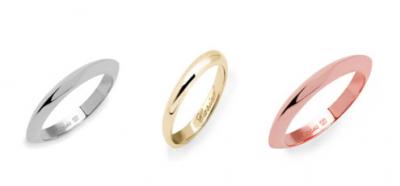 Whether you're searching for an intricate design that says something special or something simple and sophisticated, Clogau's range of wedding rings features designs to suit every taste. 
As with all our products, Clogau's range of wedding rings feature rare Welsh gold sourced from the Clogau St. David's Gold Mine deep in the heart of the rugged Snowdonian terrain. This makes all of our wedding rings extra-special, adding a certain aura and character.
Rare Welsh gold is contained within each piece of Clogau jewellery, making it some of the most exclusive jewellery in the world. The content of Welsh gold can be identified by the Welsh dragon stamp, and other unique marks that denote a genuine piece of Clogau.
Event Date:
Wednesday, August 30, 2017 - 15:15