The perfect wedding is a thing of dreams; and who doesn't dream of the bright summer sunshine beaming down on friends and family as they sip an exotic cocktail after a tear-jerking ceremony?
Now that dream can be a reality following the launch of a vibrant range of vodkas that promise to create show-stopping cocktails that will keep your guests talking for months on end. 
With the tropical taste of mango, grapefruit, or pineapple tickling your taste buds, Cîroc vodka could well be the perfect ingredient to your dream wedding in the sun. 
Cîroc Mango has just been unveiled by Diageo Reserve as the latest addition to its wide range of top-quality brands. 
The five-time distilled vodka's new range is made from the finest French grapes, and is expertly blended with the luxurious taste of creamy Carabao mango, offering tangy, tropical notes. 
Following on from the recent successes of Cîroc Pink Grapefruit, Cîroc Apple, and Cîroc Pineapple, this new flavour aims to meet the growing demand for new drinking experiences, as consumers continue to experiment with innovative flavours. 
This refreshing vodka can be served on its own, over ice, or mixed with champagne for a temptingly delicious cocktail, dubbed Cîroc Mango Mimosa. 
Gone are the days when a sparkling wine would tick the box for reception drinks. More than ever before, even the most traditional bride is looking for ways to create a standout wedding; from favours, to cake, to reception drinks, the devil - or dream - is most certainly in the detail. 
In a bid to bring a taste of the exotic to British weddings, Cîroc has suggested three sophisticated cocktails that are guaranteed to add the wow factor to your wedding.
Plus - they could even be cleverly tied in to your colour scheme!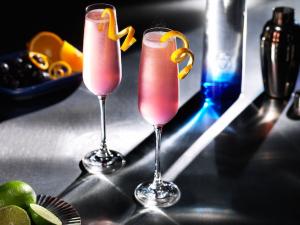 Cîroc Champagne Cosmo
40ml Cîroc Vodka
35 champagne
10ml lime juice
45ml cranberry juice
Shake Cîroc vodka, lime juice, and cranberry juice over ice. Strain into a champagne flute and top off with champagne for a royal fizz. 
Garnish with an orange zest.
Cîroc Coconut Dream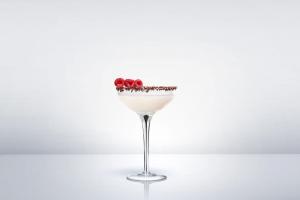 50ml Cîroc Vodka
20ml Coco Real
10ml Cacao white liqueur
1 egg white
 Shake ingredients together, pour into a cocktail glass and garnish with grated chocolate and raspberries.
Mango Mimosa
20ml Cîroc Mango
20ml champagne
45ml fresh orange juice
Build over ice in champagne flute or coupe and garnish with mango pieces on a cocktail stick.
Distilled in the historic Distilleriede Chevanceaux, this tantalising tipple is the perfect way to add a touch of character to your wedding, while capturing the chic elegance and bright sunshine of the South of France.
Cîroc Vodka 70cl
Price: £38
Where:  Order at Amazon and Tesco